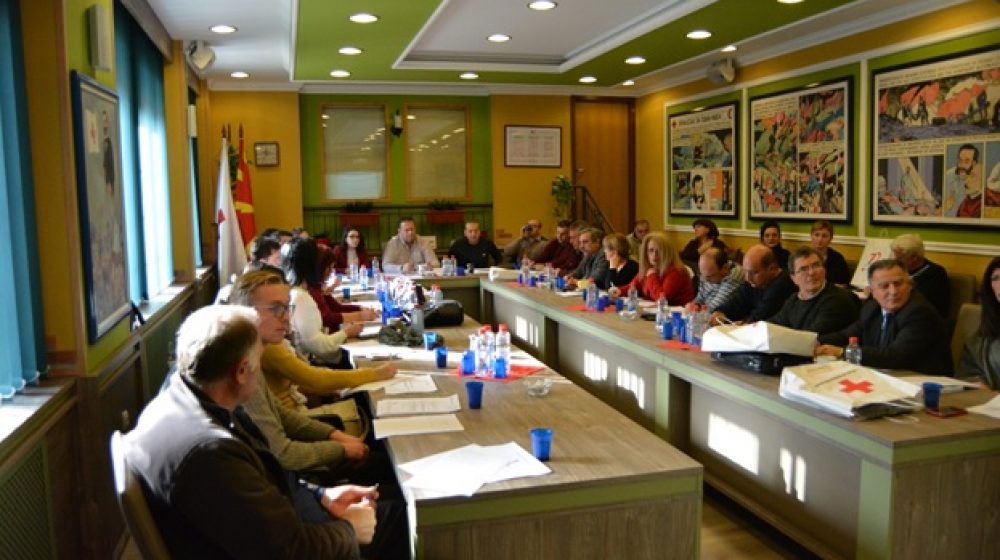 December 22, 2017
Coordinative meeting with the secretaries of the Macedonian Red Cross Branches and the City Red Cross of Skopje
On December 21, 2017, a Coordinative meeting was held with the secretaries of the Red Cross Branches and the City Red Cross of Skopje in the headquarters of the Macedonian Red Cross.
The meeting was attended by the secretaries of 32 Red Cross Branches. The coordinative meeting was led by the Secretary General of the Macedonian Red Cross, PhD. Sait Saiti.
At the coordination meeting, several issues of interest for the development of the organization were considered. In addition, the emphasis was placed on establishing the programs of the Macedonian Red Cross for 2018, as well as the preparation of an operational plan for the work of all internal units of the National Society in the next year. Furthermore, the introduction of the new information management system, which aims to improve and improve the information and indicators for the organization's achievements in various program activities, was emphasized. The meeting also discussed the new normative framework and its application in the work of the National Society.
< go back