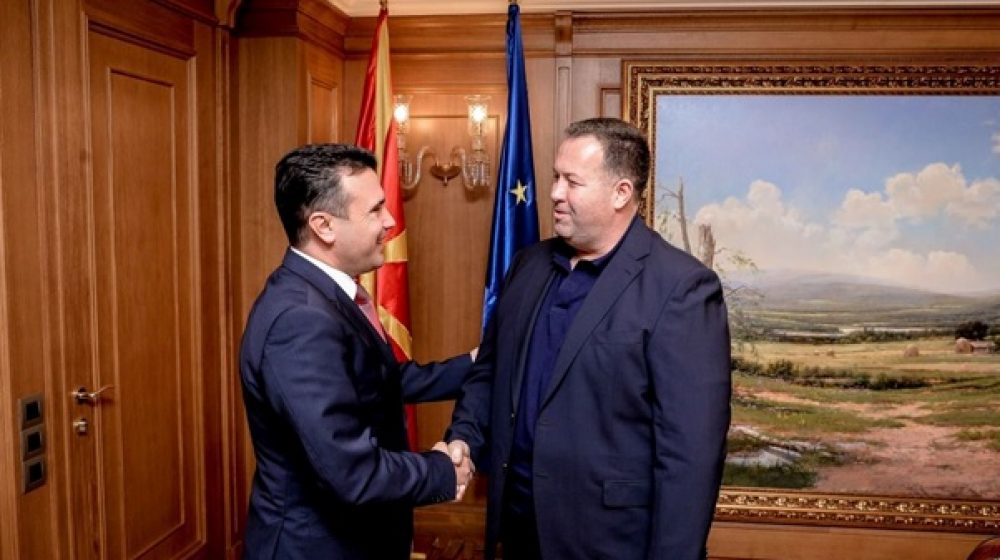 March 9, 2018
Macedonian Red Cross delegation at working meeting with the Prime Minister of the Republic of Macedonia Zoran Zaev
 The Secretary General of the Macedonian Red Cross, Sait Saiti, met on March 8 with the Prime Minister Zoran Zaev. At the meeting it was jointly concluded that this humanitarian organization has a key role in society, when humanity is in question. "The Red Cross helps the state, the institutions, and on the other hand, the government respects and recognizes us as our partner," Secretary General Sait Saiti said. At today's meeting, Prime Minister Zaev wished to deepen the cooperation of the Red Cross with the Government and the Ministry of Labor and Social Policy. Pointing out that Prime Minister Zaev has shown his humanity so many times, Secretary General Saiti requested support from the Prime Minister Zaev for amending several legal regulations related to the work of the Red Cross.
As Saiti said, with the changes in the traffic safety law, the issuance of first aid certificates for drivers will be regulated. In parallel, according to the Red Cross Secretary General, the changes in the Law on the Red Cross will greatly strengthen the organization's capacities. Saiti from Prime Minister Zaev asked the government to amend the "Blood Donation Program", ie to increase the amount that the Red Cross receives from the budget per unit of collected blood.
"The government has great respect for the Red Cross and its work, in the interest of the citizens. If with the amendments to these legal regulations, we manage to strengthen the capacity of this organization, I know that it will be found to all citizens, "Prime Minister Zaev said.
The General Secretary of the Red Cross used the meeting to introduce Prime Minister Zaev to the Red Cross as having a "certificate of a strong national society". Saiti stressed that the organization is constantly expanding its capacities, with one goal – to help as many vulnerable citizens as possible.
On Wednesday's meeting, Prime Minister Zaev also received an invitation to attend the celebration of the 73rd anniversary of the establishment of the Macedonian Red Cross organization, which is marked by the middle of this month.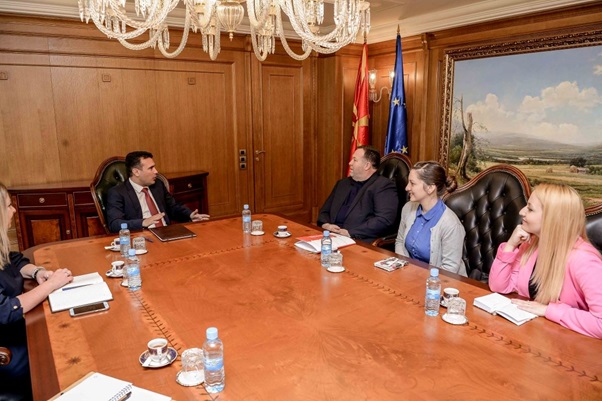 < go back