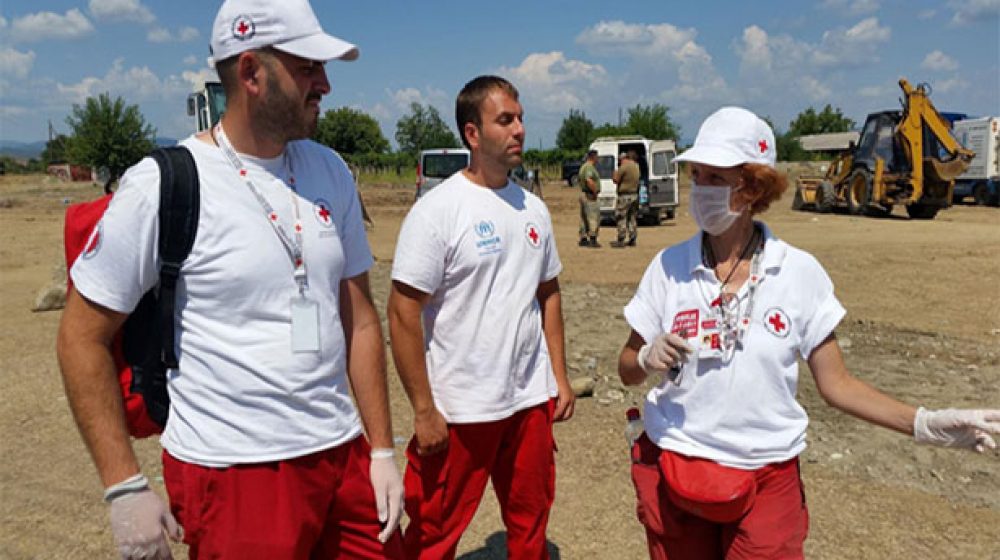 September 21, 2015
Macedonian Red Cross provides support for the migrants
Macedonian Red Cross in cooperation with UNHCR and other partners, is providing support for the migrants that are transiting through our country.
Macedonian Red Cross is on field 24 hours per day with 9 mobile teams that are providing support on the border crossings in Tabanovce and Gevgelija. Teams are consisted of doctors, paramedics and trained Red Cross volunteers in first aid. Total number of people in the teams is 41 and in the whole operation there are 30 staff members involved from the Red Cross.
In the period of 13-21 September there were distributed: 20.637 bottles (1,5 l) drinking water, 843 food parcels, 205 hygiene parcels, 230 baby packages, 468 packs of baby diapers, 660 blankets, 328 packages with biscuits, 2 wheelchairs and administered first aid was to 5580 persons.
< go back