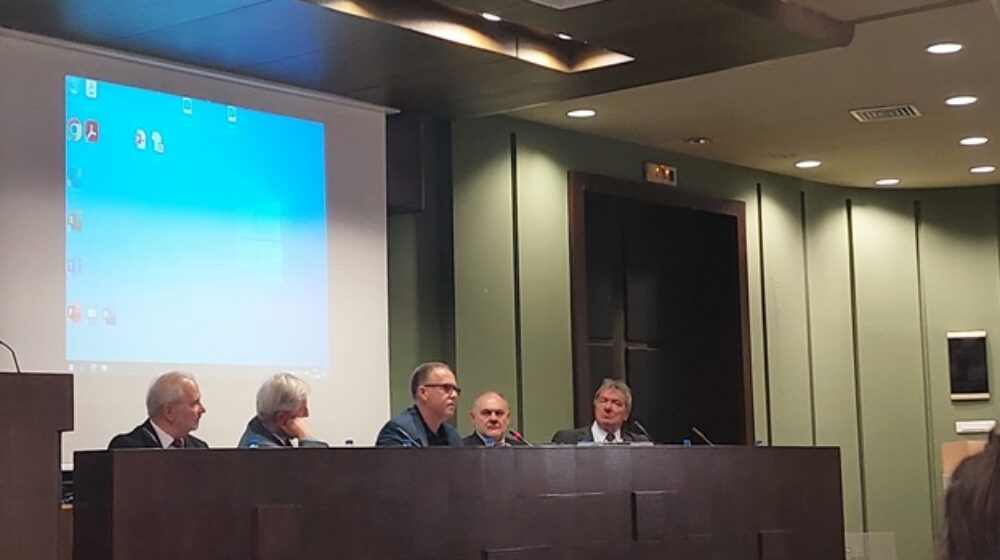 November 2, 2022
Marking the 100th anniversary of the birth of Prof. Dr. Nikola Georgievski
On the occasion of commemorating the 100th anniversary of the birth of Prof. Dr. Nikola Georgievski, one of the doyens of Macedonian medicine and the Macedonian healthcare who also contributed for the foundation of the Red Cross of Macedonia, on 01.11.2022 an event was held for marking the great contribution of Dr. Georgievski, organized by the Croatian Macedonian Tangent.
At the event the Secretary General of the Red Cross of RNM, PhD. Sait Saiti in his address highlighted the contribution of Dr. Nikola Georgievski for the Red Cross, stating: "As a great Macedonian humanist and one of the pioneers of the Red Cross of Macedonia, Dr. Georgievski, together with Dare Djambaz and Dimche Zografski, founded  the Red Cross of Macedonia and participated in its activities from the first days after its establishment on March 17, 1945. At the same time, he gave his contribution to the formation, rise and expansion of the activities of this biggest humanitarian organization. He especially advocated for the development of health-preventive programme and humanitarian aid, blood donation, first aid, the fight against infectious and parasitic diseases and addiction diseases. He actively participated in the organization for alleviation of the consequences from the big flood in Skopje in 1962, and then after the catastrophic earthquake of 1963, he contributed for the reconstruction of Skopje as a city of world solidarity.
His work further resulted in permanent involvement in the work of the National Society at the federal level. His involvement in the organization and implementation of the Red Cross and Red Crescent Peace Conference in Belgrade in 1975 is memorable.
His contribution to the formation and development of the Red Cross organization in our country is deeply embedded in today's efforts to develop the now independent National Society of the Red Cross of the Republic of North Macedonia, as part of the International Red Cross and Red Crescent Movement."
< go back