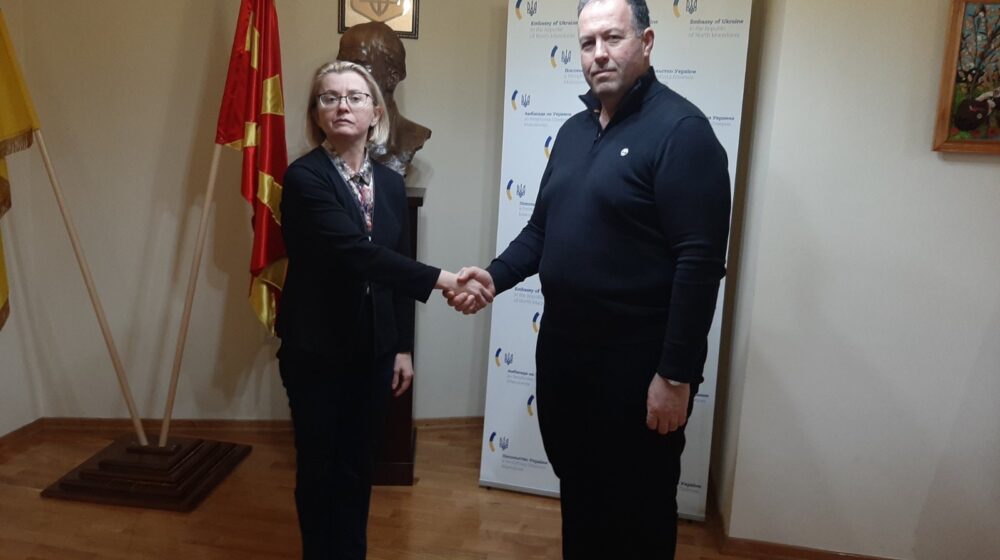 February 28, 2022
Meeting with the Ambassador of Ukraine in North Macedonia
On February 28, 2022, a meeting was held between the Secretary General of the Red Cross of RNM PhD. Sait Saiti and the Ambassador of Ukraine in the Republic of North Macedonia Dr. Natalia Zadorozhniuk.
During the meeting, the Ukrainian Ambassador Zadorozhniuk informed about the current initiatives to support the population of Ukraine, which is affected by the 8-year conflict between her country and neighboring Russia, which has escalated in recent days with an armed conflict. The situation is monitored and in accordance with the needs of the population, the Embassy is ready to initiate activities for mobilization of humanitarian aid.
The Secretary General of the Red Cross of RNM Saiti expressed his condolences and support for the affected population and preparedness to help the Embassy's initiative to provide additional humanitarian support. He also informed that the Red Cross RNM is already in contact with the partner organizations in the Red Cross/Red Movement and the national society has proactively started mobilizing funds within the Red Cross of the RNM and from donations of citizens from telephone calls to specially opened donation hotlines.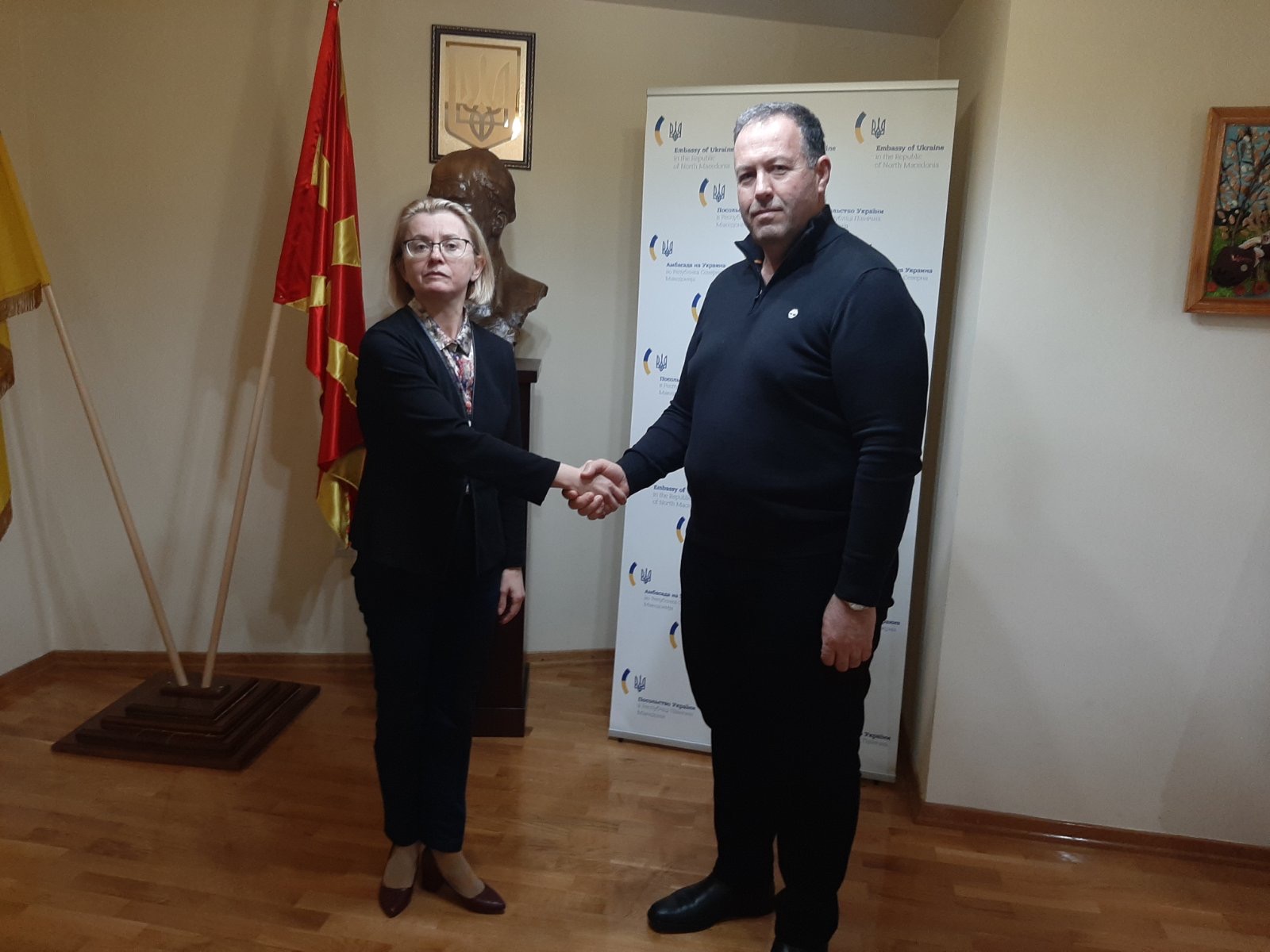 < go back