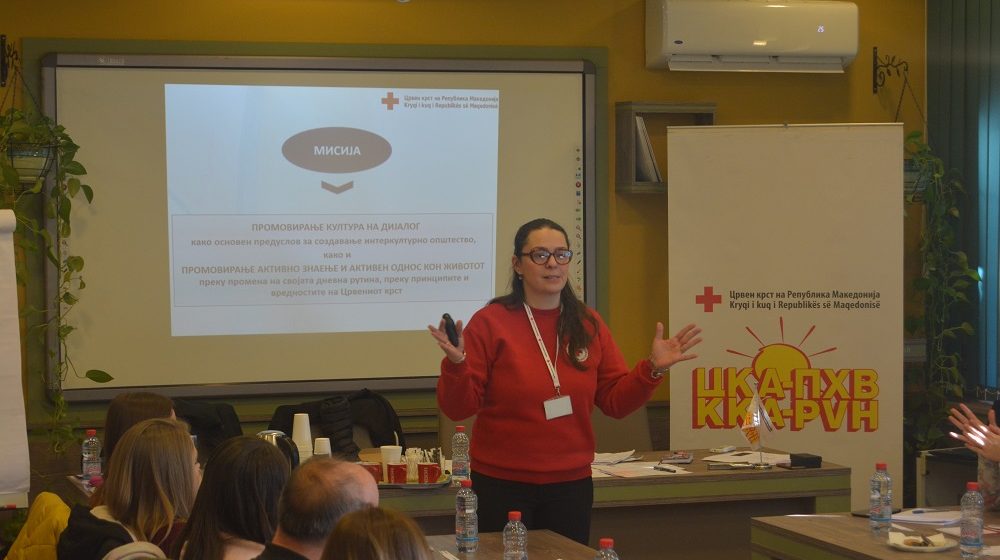 January 23, 2019
The RCA-PHV cycle started for 2019
On January 15 and 17 a  workshop was held for disseminators, selected by their Red Cross Branches for the RCA-PHV cycle in 2019. The one-day training was intended to introduce the disseminators to the program, to be trained to hold workshops for dissemination and documentation, as well as to be informed about the timeframe, the manner of promotion of small projects and the motivation of the young people who will be part of the programe this year.  A total of 36 disseminators from 28 Red Cross Branches have been trained, and additionally one disseminator from the International schools NOVA.
This year also, the program will train young people aged 13 to 17 years, 30 young people in the Red Cross Branches who have applied this year to participate in the program or a total of 1,100 youth.
By February 28, they have to realize all 100 planned trainings, and then young participants will have time until May 6 to develop their projects that this year should be aimed at community action – which means humanitarian projects and intercultural action – which means projects aimed at promoting peace, tolerance and coexistence.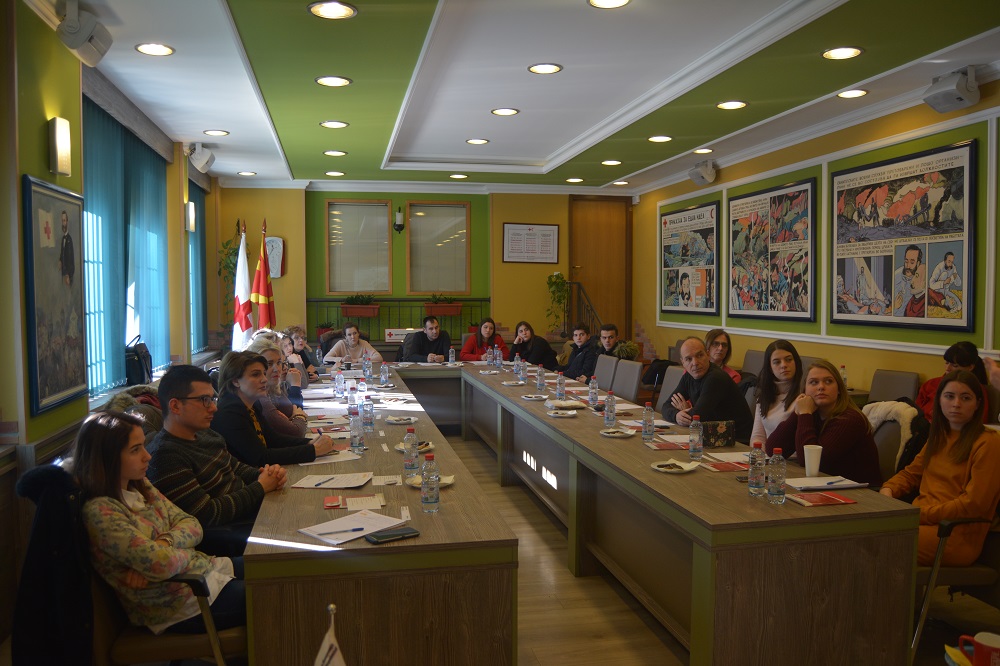 < go back