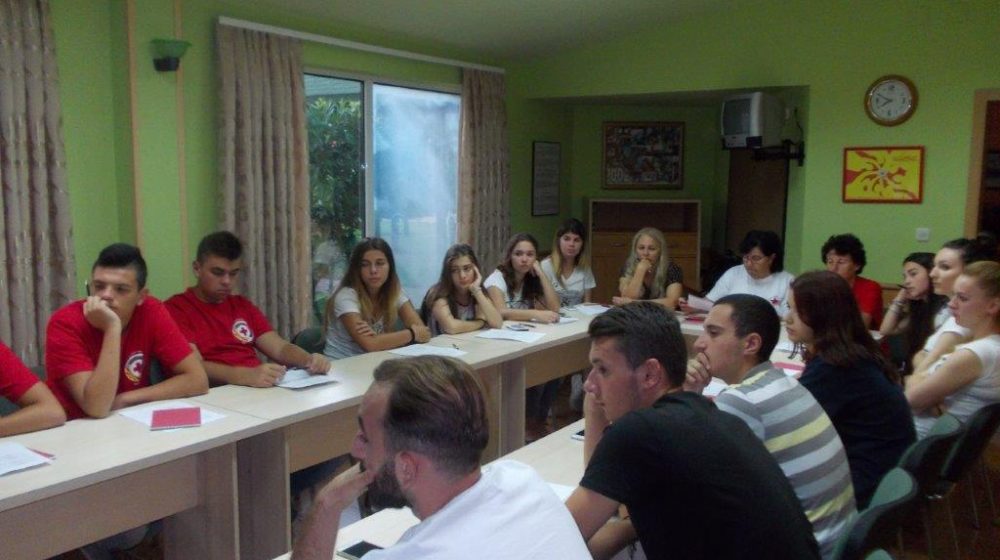 August 30, 2016
Workshop for training of new Red Cross volunteers for support of older people
In the period 26-28 august 2016 in the center Solferino in Struga there was a workshop for training new volunteers for engagement in social
interventions with elderly. Workshop was organized in the frames of the project "Developing homecare for older people in Macedonia"supported by the Austrian Red Cross.
Workshop was realized in cooperation with the Biro for social welfare which is a longstanding partner of Macedonian Red Cross in implementation of project activities for support of elderly. The goal of the workshop was to train the volunteers with basic knowledge
and skills for provision of support of older people in their homes. At the workshop there were total of 18 volunteers from the City Red Cross of
Skopje, the Red Cross Branches Veles and Kriva Palanka as well as the local project coordinators. Gained knowledge and learned lessons from the shared experiences will contribute for the Red Cross volunteers to deliver more quality support for older people in their homes.
< go back