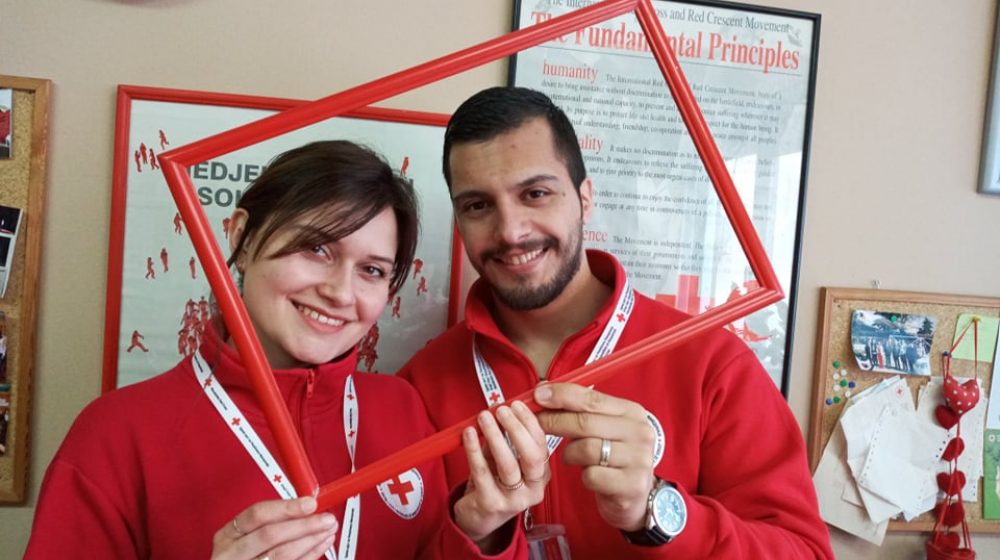 March 17, 2020
The City Red Cross of Skopje in cooperation with Brewery Skopje established mobile teams to support vulnerable categories of citizens
As of tomorrow (Wednesday, March 18, 2020), the City Red Cross of Skopje, in cooperation with Brewery Skopje, is launching an activity aimed at providing logistical support to vulnerable target groups on the territory of the City of Skopje. It will put in place 10 mobile teams that will be located at five locations in the city, as well as an additional team for homeless people located in Momin Potok.
The mobile teams will operate every business day, from 08.30 to 12.30, and will be tasked with procurement of medicines, food and personal hygiene supplies and delivering them to the homes of elderly, frail people living alone, chronically ill people, families with special needs, single parents and other vulnerable categories of citizens living in Skopje.
The purpose of this activity is to provide support to those most in need, so that they will not have to leave their homes and thus reduce the risk of infection with the Covid-19 virus (corona virus).
The mobile teams will be made up of two members of the disaster response team, one member of the logistics team, and one trained paramedic. The service provided by the mobile teams will be free of charge, and citizens will only allocate funds for the items or medicines they will need to be purchased. The operating costs of the mobile teams will be covered by the Brewery Skopje, the City of Skopje and the municipalities in Skopje.
Citizens can call mobile teams by using the following telephone numbers, according to the place of residence:
Red Cross Center:                      070/297-166                       02/3115-029
Red Cross Kisela Voda:            070/379-456                       02/3211-417
Red Cross Chair:                         070/208-383                       02/2621-924
Red Cross Karposh:                     071/349-230                       02/3068-806
Red Cross Gazi Baba:                071/243-078                       02/2529-153
Team for homeless people 02/3096-227
In addition, two SOS telephone lines of the City of Skopje will start functioning as of tomorrow, and during every working day from 09.00 to 13.00 the citizens will be able to receive psycho-social support for easier management of the stress caused by the current situation. Elderly and frail persons in need of psychosocial support may call at 075 / 352-246, and other citizens may call at 071 / 379-119.
These activities are coordinated and supported by the Mayor of the City of Skopje and the mayors of the Skopje municipalities.
< go back