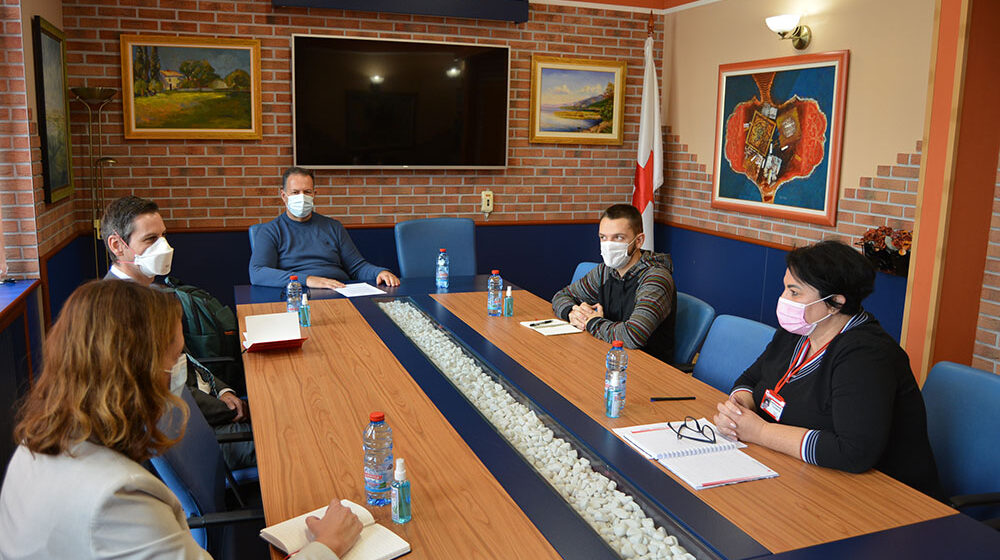 October 22, 2021
Bilateral meeting
А bilateral meeting was held between the Secretary General of the Red Cross PhD. Sait Saiti and Deputy Ambassador of the Swiss Embassy, ​​Lucien Aegerter in the premises of the Red Cross of the Republic of North Macedonia, on October 21, 2021.
At this meeting, the current cooperation was discussed, which refers to the support for the development of services for the older people in Skopje through financial, technical and expert support from the Swiss Embassy.
Additional opportunities for cooperation were also discussed at the meeting, after which information on the Red Cross work portfolio in the field of migration was exchanged. We look forward to continuing the successful cooperation in support to the people in need.
< go back