September 4, 2019
Working meeting for the NICS Implementation Group
From 29.08 – 31.08.2019 in Hotel Belgrade – Struga, Macedonian Red Cross representatives participated in a working meeting of the NICS Implementation Group (Next Generatıon Incıdent Command System), organized by the Crisis Management Center. At the working meeting, an analysis of the implemented activities in 2019 was made, with particular reference to the conducted scientific conference and the decision made by the Government of RNM on the use of the NICS web application.
The participants also emphasized the preparation and participation on the International Exercise in Montenegro where the Red Cross of the Republic of North Macedonia will participate with a team of 5 people.
On August 30, at the Solferino Recreation Training Center, the Disaster Response Team of the Local Self Government Unit of Karpos were introduced into disaster management. The participants had the opportunity to get acquainted with the activities of the Red Cross during the floods.
On August 31, monitoring activities wre conducted in the center for water and mountain safety of Macedonian Red Cross – Local Branch Ohrid. The President of the Red Cross Branch Ohrid Saso Tockov gave a detailed overview of the implemented activities on the water and mountain safety plan (number of interventions, rescuers, event coverage). There was also a visit to some of the beaches where there were lifeguards from Red Cross Ohrid.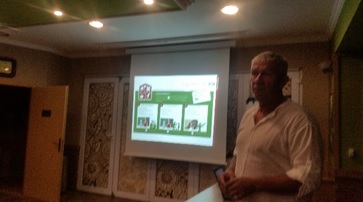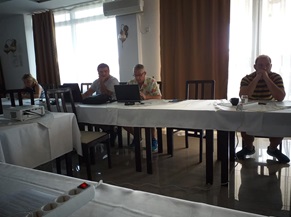 < go back