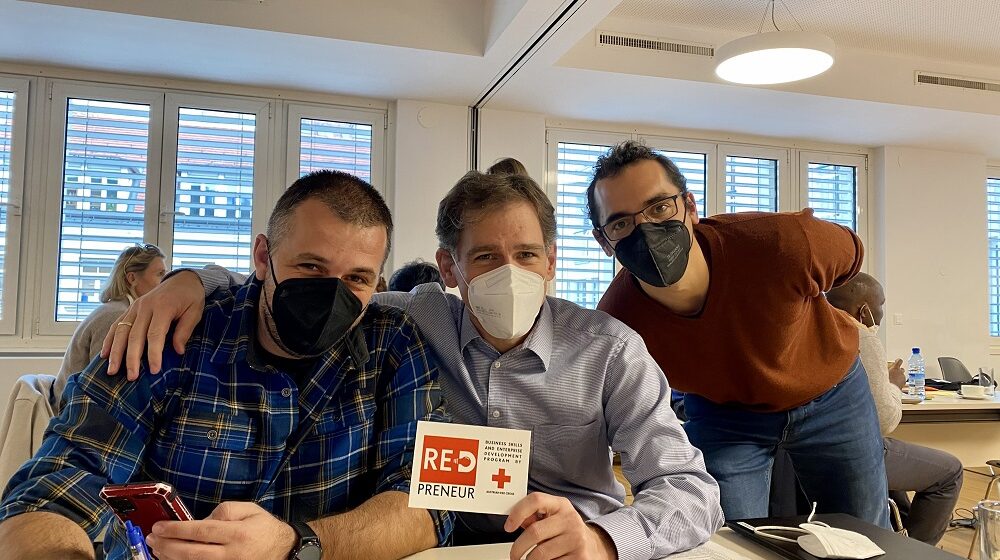 November 18, 2021
Final workshop of the RedPreneur program, supported by the Austrian Development Agency and the Austrian Red Cross
The final workshop for strengthening business skills and entrepreneurship development of the RedPreneur program, supported by the Austrian Development Agency and the Austrian Red Cross, is being held from 15 to 19 November 2021 in Vienna, Austria.
Participants from the Red Cross of the Republic of North Macedonia, together with representatives of other national societies and non-governmental organizations, will have the opportunity to learn about different ways of financing to support and develop innovative models, as well as to present their ideas on which they actively worked at the Masters Academy in front of international experts and organizations.
The RedPreneur program is a two-year program that supports the countries of Eastern and Southeastern Europe, as well as the South Caucasus, in developing influential and sustainable models to improve the availability of integrated health and social services in their national societies.
< go back