The work of the youth of the Red Cross of the Republic of North Macedonia is aimed at the needs of young people, through peer-to-peer approach and various forms of informal education in order to promote and improve health, alleviate social problems through humanitarian actions, emergency action from humanitarian aspect, preserving the dignity and diversity, training the young population for protection and self-protection, acquiring skills in the field of first aid, promoting the principles of the movement, invoking a culture of dialogue for mutual understanding, tolerance and humane treatment without discrimination.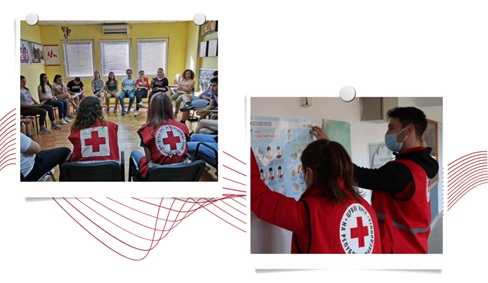 What does our action involve?
The activities of the Red Cross youth comprise of filled with interesting projects, programs and actions that are the fruit of the creative minds of young people and the desire to help those who need it most. As standard activities that are realized in each Youth Club are:
Dissemination on the Red Cross and Red Crescent Movement;
Initiatives for humanitarian support of an individual or a target group;
Promotion of human values
Peer education on prevention programs
First aid competitions;
Trainings for strengthening the capacities of the young volunteers;
Involvement in the program activities of the National Society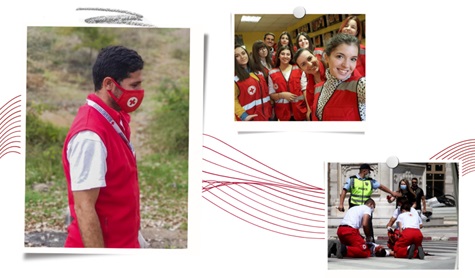 What are the benefits of acting in the youth sector?
The youth sector is constantly expanding with activities and programs appropriate to the needs of the beneficiaries and current trends. It offers various opportunities for young people such as:
Capacity building and development of soft skills
Trainings, seminars, academies and trainings for knowledge building
Opportunities for promotion of youth cadres to leaders, deputy leaders and representatives in the Youth Council
Networking with other volunteers at national and international level
Expanding friendships and creating unforgettable memories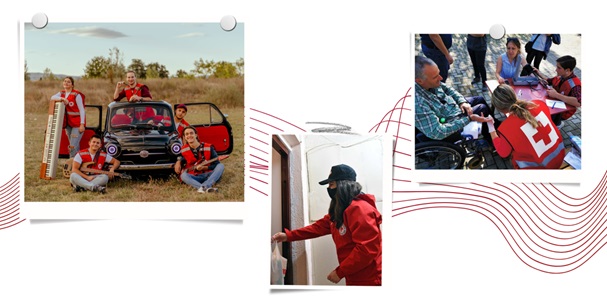 The projects and programs of the Youth Clubs in your community
A new segment on our web page that aims to bring the work of young people closer to the community in which they operate – COMING SOON!
< go back