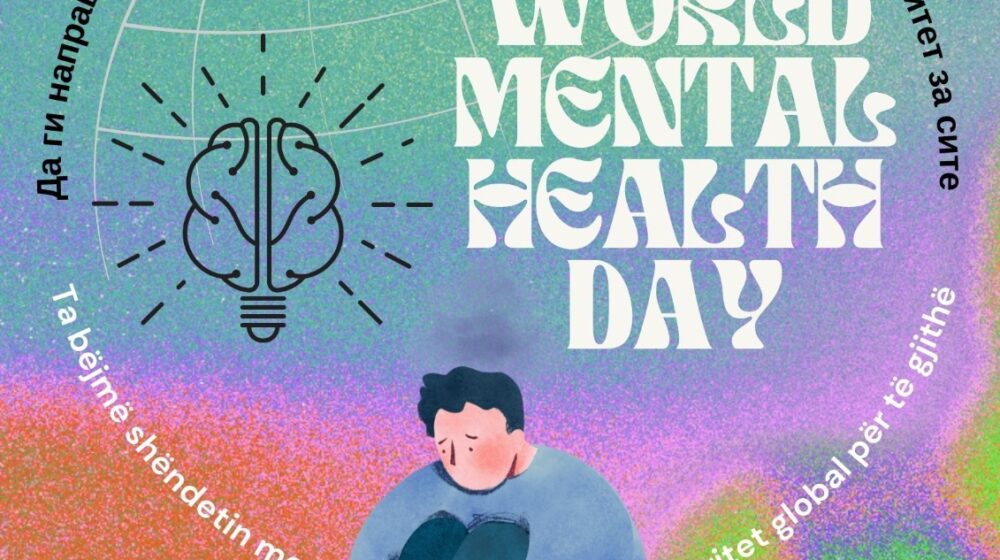 October 10, 2022
OCTOBER 10 – THE WORLD MENTAL HEALTH DAY
October 10 is the World Mental Health Day which aims to raise awareness and activism in the area of mental health. The Covid-19 pandemic increased daily challenges and stress on the population, and for many people it was a factor for mental health disorders.
The mental health was one of the leading risk factors for the majority of the population due to isolation from sources of social support, general uncertainty and financial challenges arising from the crisis.
This year, the Red Cross of the Republic of North Macedonia joins the world campaign under the motto "Make Mental Health & Well-being for all a global priority".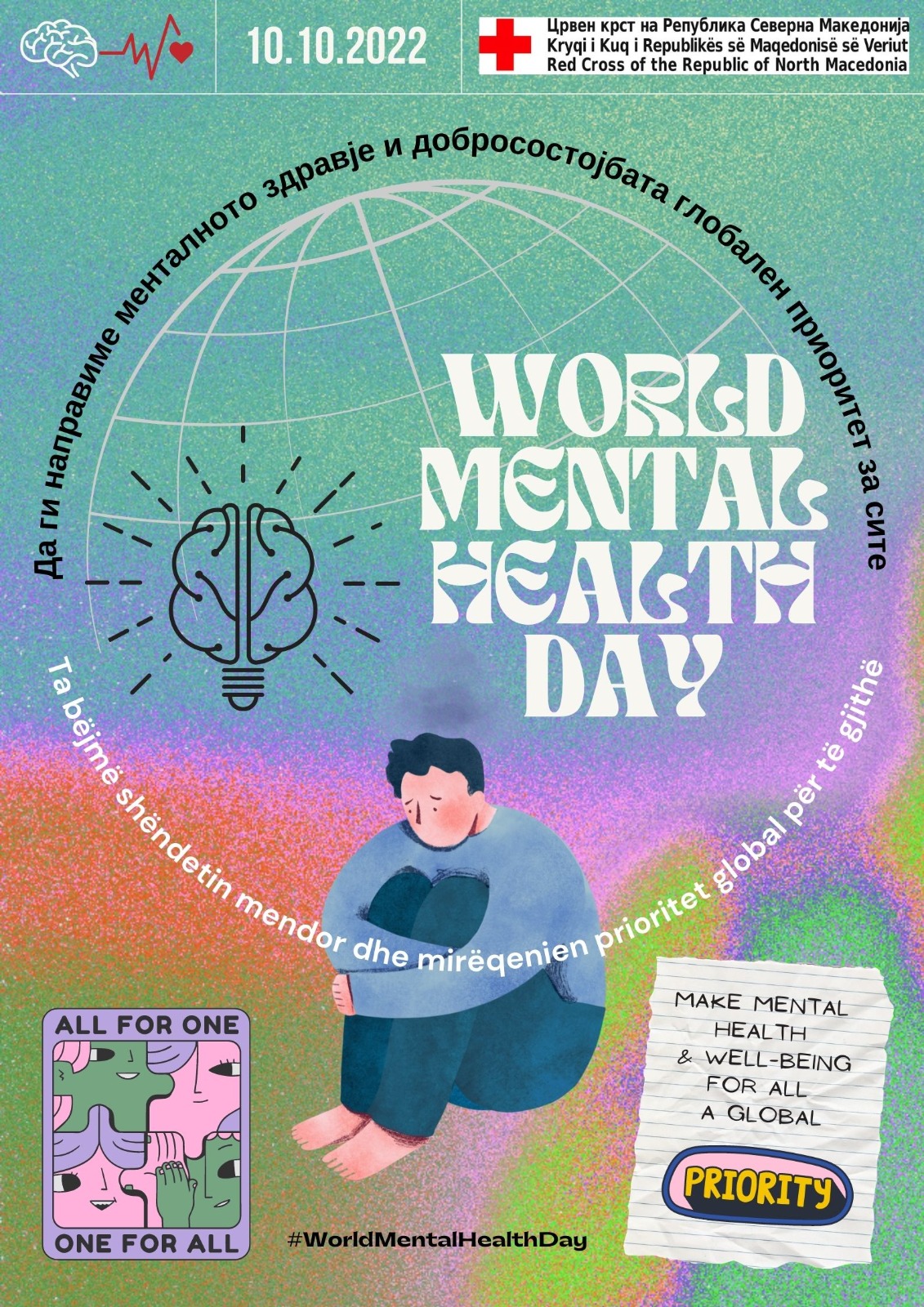 < go back