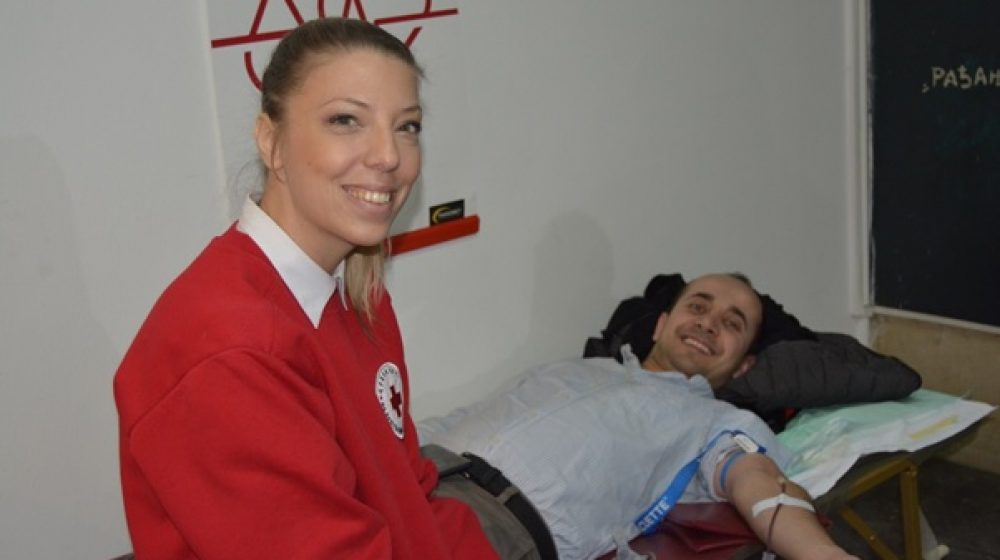 January 29, 2018
Traditional blood donation action in honor of Tose Proeski
Traditionally, on January 25, 2018, in the Army House, for the 14th time a great blood donation action was organized dedicated to the great humanist Tose Proeski in celebration of his birthday.
There were in total 402 blood units colected, and most of the donors were young and first-time donors.
Organizers of the blood donation action were the Red Cross Branch Gazi Baba, the Institute for Transfusion Medicine and Tose Fans. The members of the Club 25 club of young blood donors and motivators also supported the action.
Tose Proeski's face and humane work is a positive example and encouragement for many young people who donated blood on this date, as well as the motivation for multiple donors to continue with the human act. The tradition of holding blood donation actions in memory of Tose Proeski began in 2010 and since then, traditionally, they are realized in his honor.
< go back