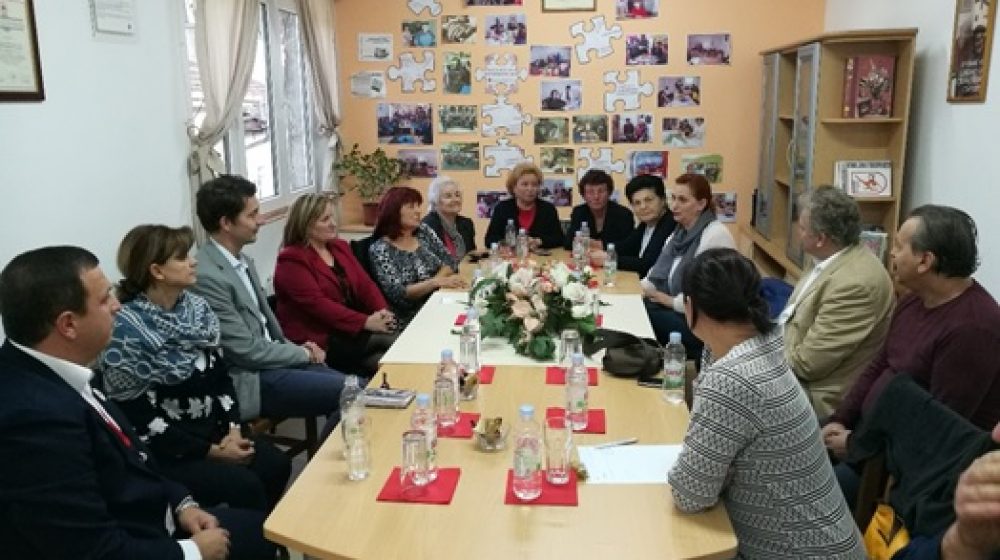 October 4, 2017
Visit from the delegation of the Austrian Red Cross
In the period from 02 to 04 October, the Macedonian Red Cross was visited by a three-member Delegation of the Austrian Red Cross led by the head of the Department for International Cooperation, Mr. Walter Hajek. The delegation also included Mr. Eduard Trampusch, Head of the International Programs, and Ms. Angelica Scherzer, a senior associate in the international department responsible for South East Europe.
During the visit, the delegation made a visit to the central office, where they held meetings with the Secretary General, PhD Sait Saiti, and the Head of the Sector for Programs Mr.  Saso Taleski, as well as the responsible program persons for social humanitarian activity, health preventive activity, youth and finances.
During the visit, also the Red Cross branches Gazi Baba, Kriva Palanka and the City Red Cross of Skopje were visited. The primary goal of the visit was to review the current program cooperation and to detect opportunities for promoting cooperation in different program areas of the two national societies.
On October 4, a meeting was held with the European Union Office in Skopje and a meeting was held with the Ambassador of the Republic of Austria in Macedonia, MA. Renate Kobler
< go back