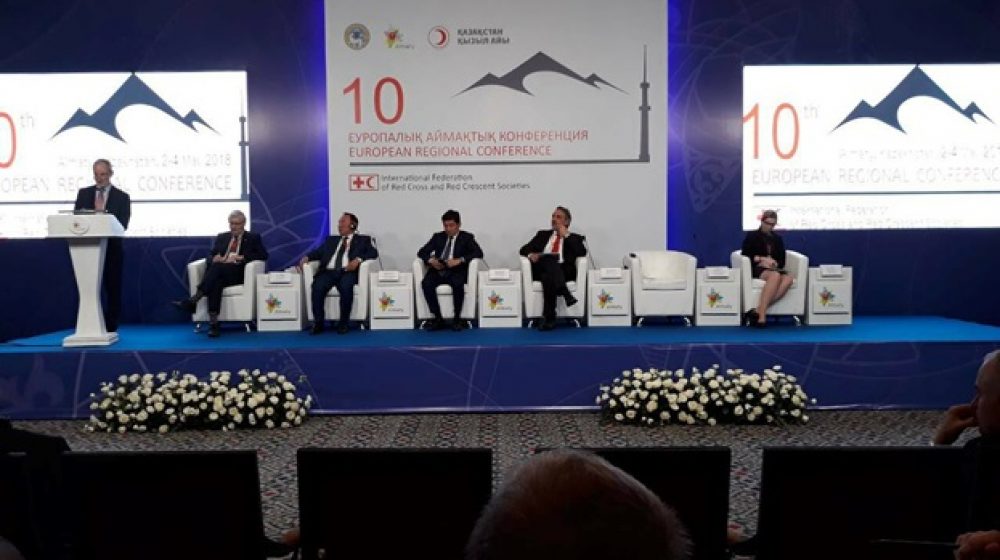 May 3, 2018
The 10-th Regional Conference of Red Cross and Red Crescent in Kazakhstan
The 10th Regional Red Cross and Red Crescent Conference, organized in Almaty, Kazakhstan, by the Kazakh Red Crescent, is held from May 02 to 04. It is gathered by representatives of 53 National Societies from Europe and Central Asia, including the Macedonian Red Cross.
The purpose of the conference is to find solutions to problems common to the region in the field of humanitarian aid and social care, by finding ways to encourage individual and collective contributions of the National Societies in Europe and Central Asia.
The concept of the main theme has been developed through three sub-topics, and this is sustainability by strengthening local capacities and improving communication; coordination and cooperation of the societies in Europe and Central Asia; and cooperation in the field of migration through the development of a Strategy for Migration for the region in order to create a neutral humanitarian space that will enhance social sustainability and inclusion.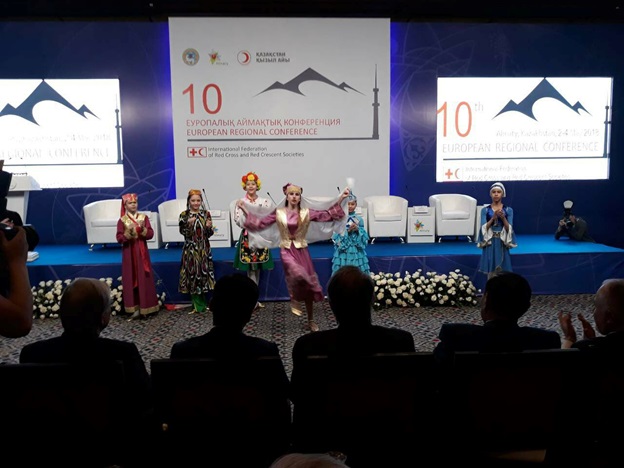 < go back