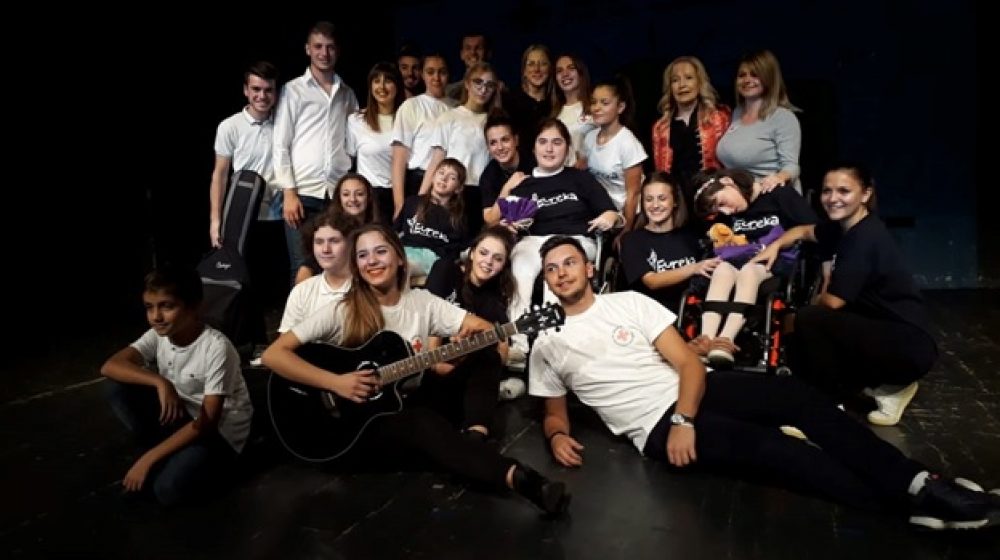 October 5, 2018
Information on the marking of RCA – PHV week
The volunteers from the Youth Club of the Red Cross of the City of Skopje marked the PHV week on the small stage of the MNT. Through a small play that was prepared by the actress and director Snezana Koneska Rusi, the volunteers of the Youth Club presented the PHV program, explained to the audience how young people are preparing projects and collecting funds to help target groups, but also how they promote culture, peace, tolerance and co-existence in the country, which is one of the main goals of the PHV week.
Also, Dr. Zan Mitrev and PhD. Sait Saiti, the Secretary General of the Macedonian Red Cross, shared their positive and motivational stories. These two men, who besides the fact that are very good at their job, also work hard in the promotion of humanity and social responsibility.
Additionally, the program was enriched by the Eureka ballet studio which performed a choreography that included people with cerebral palsy, with whom the Red Cross of the City of Skopje has a long-standing cooperation. The youth who this year made small, but of great importance RCA – PHV projects, were awarded with a token of gratitude for their humanity, dedication and desire to change something in the lives of those who most need our support.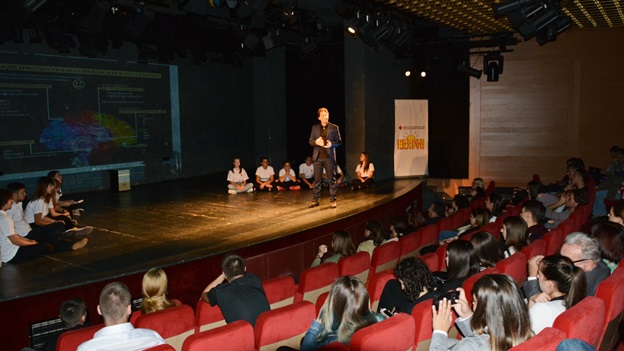 < go back