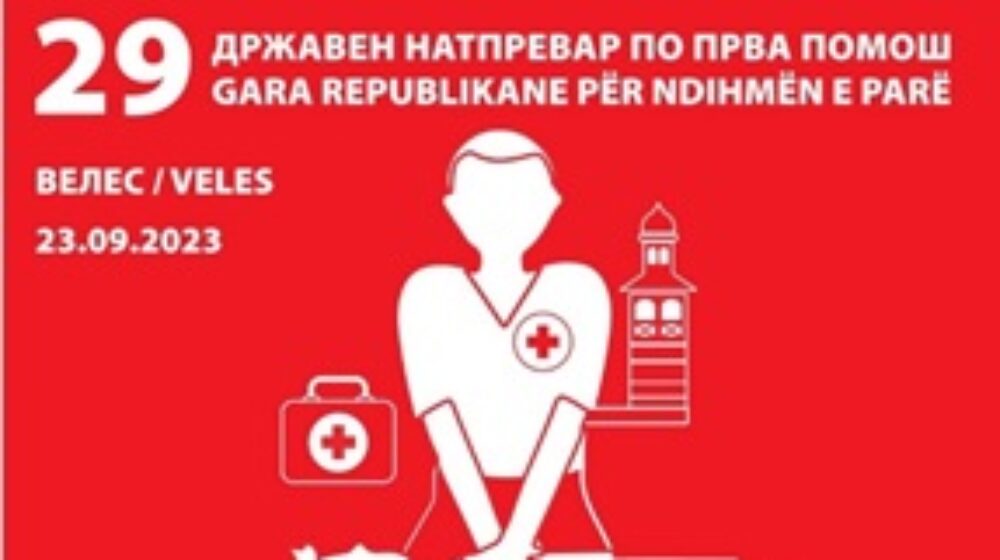 September 21, 2023
29th State First Aid Competition
On September 23, 2023, the Red Cross of the Republic of North Macedonia will organize the 29th State First Aid Competition in Veles. This year the State first aid competition will be held under the motto "First aid saves life".
30 teams will take part in the state first aid competition, where the participating teams will compete in two trajectories. On each trajectory, there will be 5 first aid working positions, which will cover 13 injuries and one cardiopulmonary resuscitation.
The ceremonial opening of the State First Aid Competition will be held at the Mladinski Park Amphitheater in the period from 10:00 – 10:20, the competition will take place from 10:30 – 16:00 and the announcement of winners will be from 17:00 00-17:30 in Amphitheater Mladinski Park.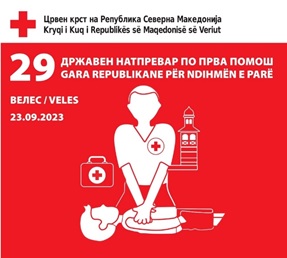 < go back