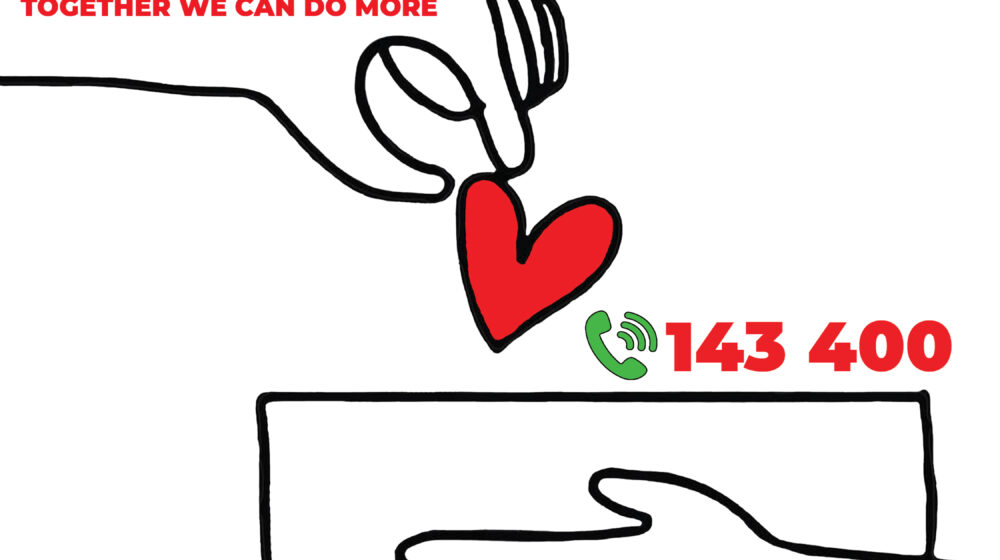 February 17, 2023
30.378.353 denars raised for the victims of the disastrous earthquakes in Türkiye and Syria
As of 16.02.2023, through the donation telephone lines and the Solidarity Fund of the Red Cross of RNM, total of 30.378.353 denars have been raised.
The Red Cross of RNM has contributed 3,000 euros own funds to the Appeal of the International Federation of Red Cross and Red Crescent Societies as initial assistance for the affected population in Türkiye and Syria , as well as 20,000 euros direct transfer to the Turkish Red Crescent.
All interested legal entities and citizens:
Can donate money on the bank account of the Solidarity Fund of the Red Cross of RNM: 300000001327966, tax number: 4030984271620 AD Komercijalna Banka with indication: aid for the population in Türkiye and Syria.
Can donate 100 denars by dialing the telephone numbers 143-400 of Makedonski Telekom and A1.
For donations of funds in foreign currency:
NAME OF THE ORGANIZATION: RED CROSS OF THE REPUBLIC OF NORTH MACEDONIA
BANK NAME: KOMERCIJALNA BANKA AD SKOPJE
BANK ADDRESS: UL. ORCE NIKOLOV NO.3, 1000 SKOPJE, MACEDONIA
BANK ACCOUNT: 300000000000133 25730522-11
SWIFT CODE: KOBSMK2X
IBAN CODE: MK07300701000001228                                             
Besides finding, legal entities and natural persons can also donate material goods in compliance with the list of required items for the affected population, shared by the state of Türkiye and Turkish Red Crescent:
winter family tents, blankets, electric/gas heaters, winter tarpaulins, sleeping bags, bed chairs, roll beds, solar charge/lanterns, kitchen sets, food and hygiene items (according to the minimum humanitarian standards).
All donated articles must be new. The priority is on: winter family tents, tarpaulins, sleeping bags and blankets.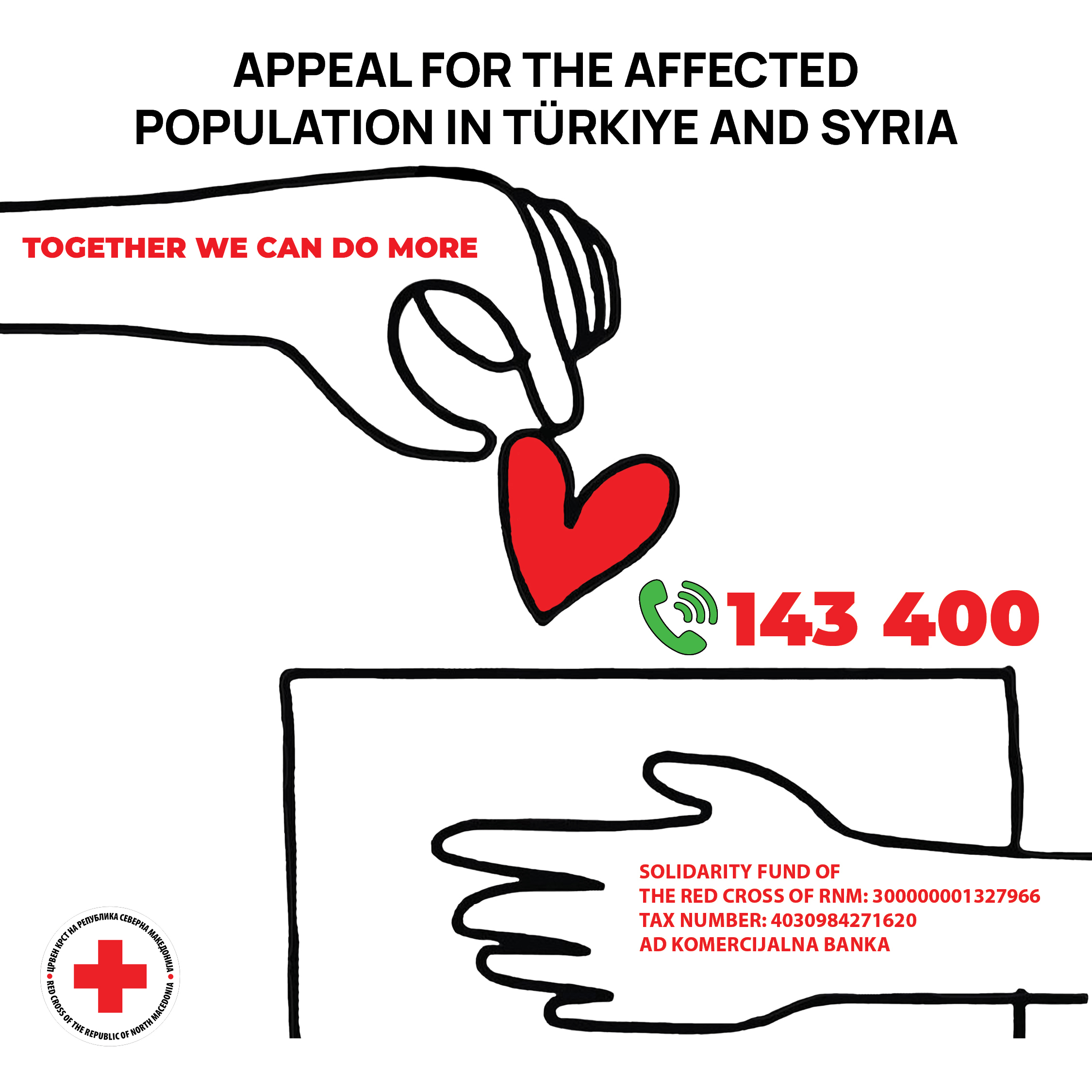 < go back