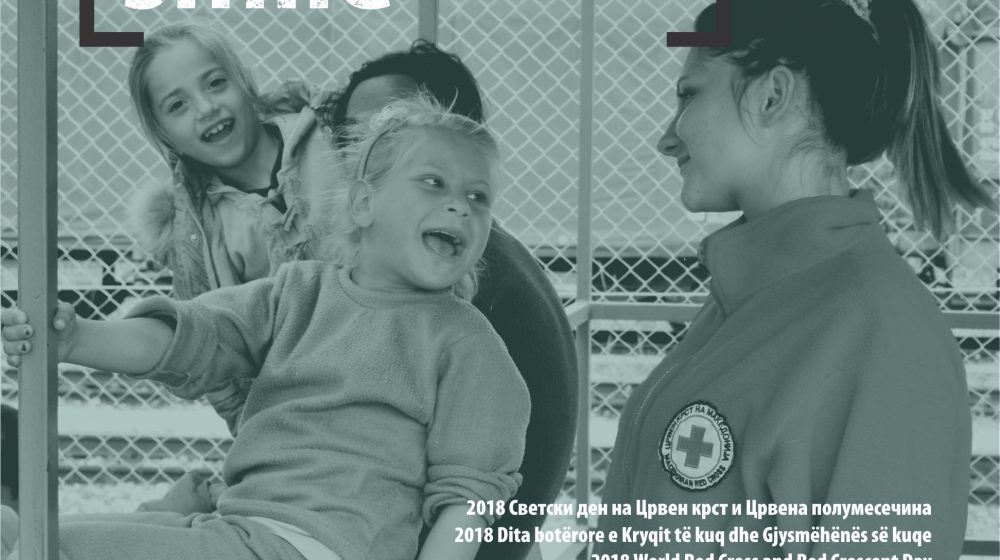 May 4, 2018
8th of May, the World Red Cross Day and the Red Crescent
In anticipation of the World Red Cross Day and the Red Crescent on 8th of May, as well as throughout the entire year of 2018, we will celebrate the strength and power of our global network, as well as the contribution of our staff and around 14 million volunteers worldwide through the motto "everywhere for everyone". This year we are eager to expand the knowledge about the mission and contribution of the Red Cross by highlighting the diversity of our work and universality of our approach.
We use a simple call for action to share one of the most universal symbols – the smileJ. Our volunteers acknowledge this as a well done job. And to the people who are affected by disasters or crisis, this means hope that someone is actually willing to help them. We want to use the power of this symbol to celebrate the dedication and the influence of the Red Cross and the Red Crescent, and also the dedication of our volunteers and employees. Our goal is to highlight the way the Movement addresses the humanitarian challenges through genuine, innovative and unusual approaches.
The central event will be celebrated on 8th of May, 2018 (Tuesday) in Skopje's city square starting at 11:00.
We are looking forward to meeting with you there.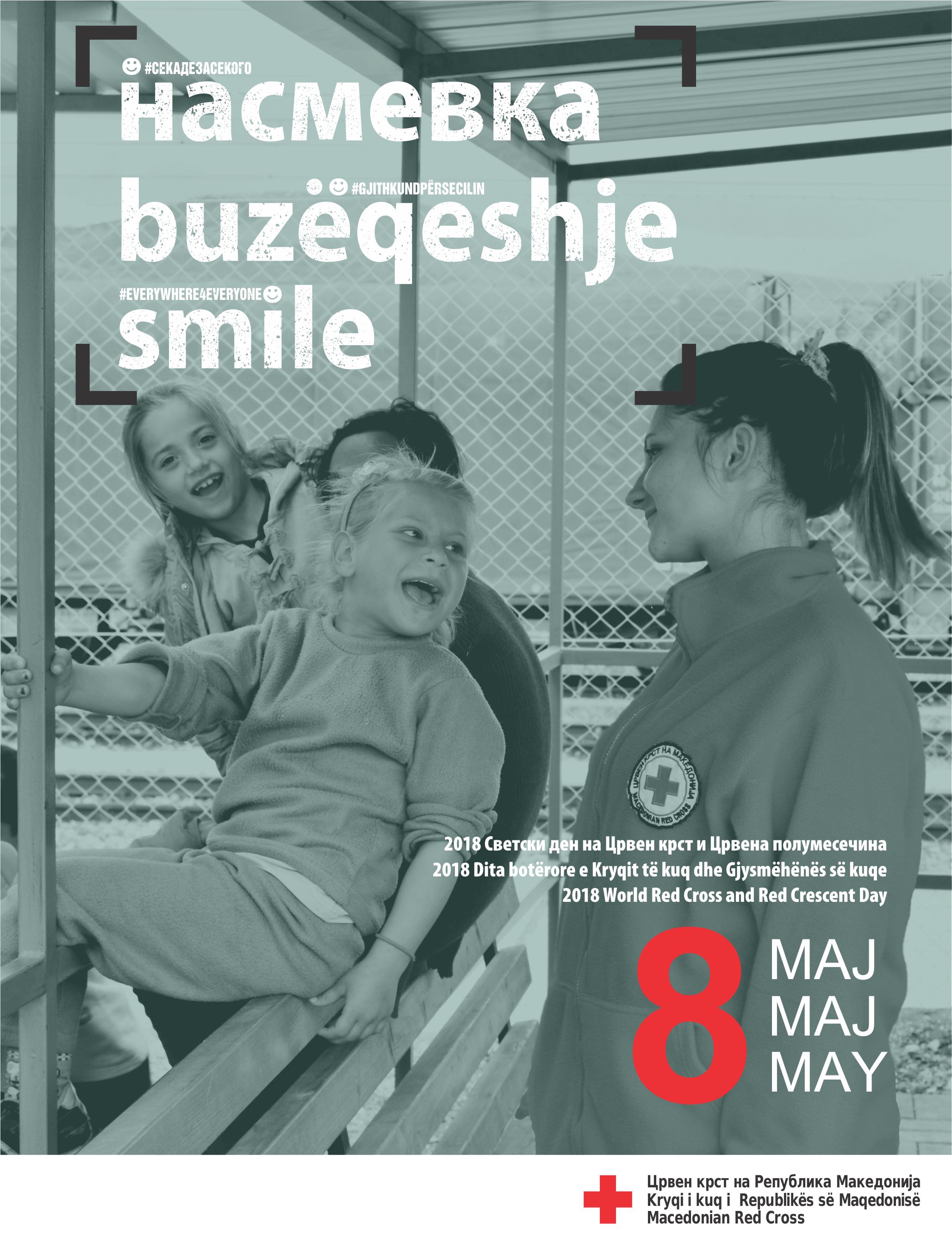 < go back