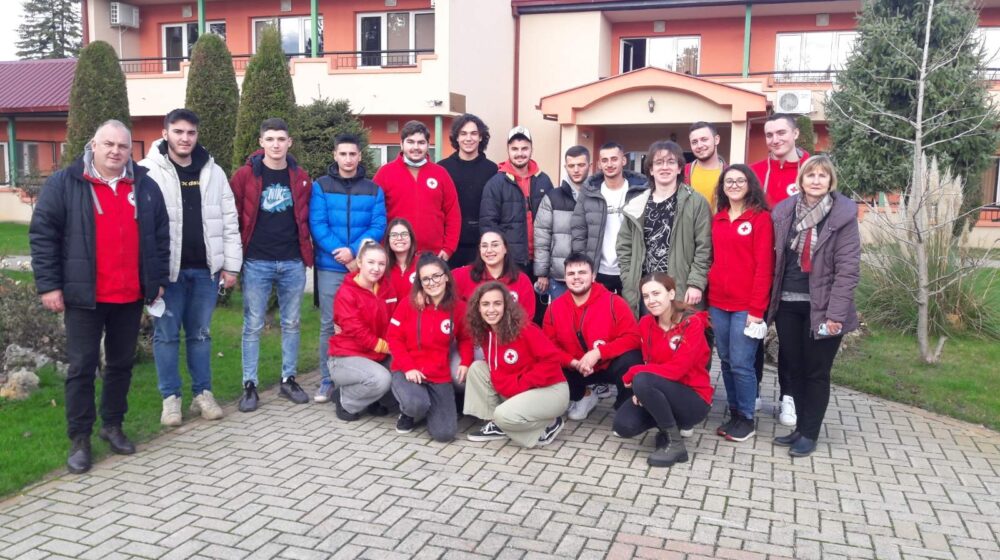 December 10, 2021
BLOOD DONATION SEMINAR WITH STUDENTS ON THE TOPIC: "CAMPAIGN AND TECHNIQUES FOR SOCIAL MEDIA"
Blood donation seminar with students on the topic: "Campaign and techniques for social media" was held in the period of 03 – 05.12.2021 in Struga – Hotel "Solferino". The seminar was attended by 23 participants from the student population, representatives of Red Cross branches from Skopje (Center, Karpos and Gazi Baba), Tetovo, Shtip and Bitola.
Through topics on communication and campaigns and social media, the participants got acquainted with the importance of communication in general, the ways of communication in building relationships with future blood donors, the possibilities of social media for planning, organizing campaigns and provision of information about them.
The training was conducted through short presentations, films, videos, and the participants had the opportunity to actively participate by expressing their opinions through brainstorming of ideas, discussions, work in pairs, group work – practicing the contents that were presented.
Through the group work, the participants created three campaigns and prepared press releases for the social media, and through the evaluation process they shared their opinions, impressions and suggestions for the work and for promotion of blood donation.
< go back