October 3, 2022
Education of new motivators for voluntary blood donation
Workshop for the education of new motivators for voluntary blood donation was held in Struga – Hotel Solferino in the period from September 30 to October 2, 2022,with participation of 18 representatives of the Red Cross branches of Kumanovo, Kriva Palanka, Probishtip, Sveti Nikole, Shtip, Kochani, Delchevo, Berovo, Strumica, Valandovo, Gevgelija, Karposh, Kisela Voda and Centar.
Several topics were discussed at the workshop, such as: blood donation in RNM and the world, the Strategy for voluntary blood donation for the 2022-2026, team for coordination and work of the Daily Center for blood donation, blood and blood elements and current developments in modern transfusion medicine, nutrition according to blood groups and a healthy lifestyle, motivation and a new concept of motivation for blood donation, psychological aspects of blood donation – with special emphasis on promoting equality and respect for diversity (non-discriminatory treatment, stereotypes and prejudices), communication, types of communication, obstacles in communication, factors and feelings for effective communication, active listening and aspects teamwork in blood donation.
The training was organized with presentations, group work, video materials, presentation of educational and promotional material, sharing positive experiences and examples.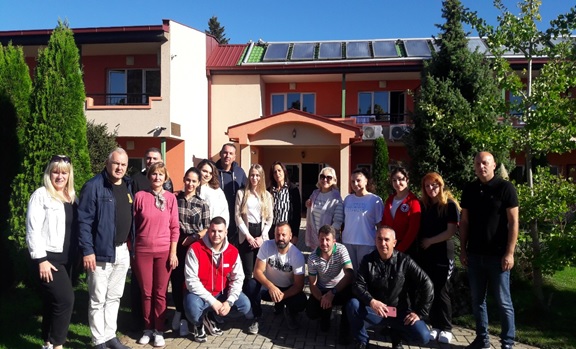 < go back