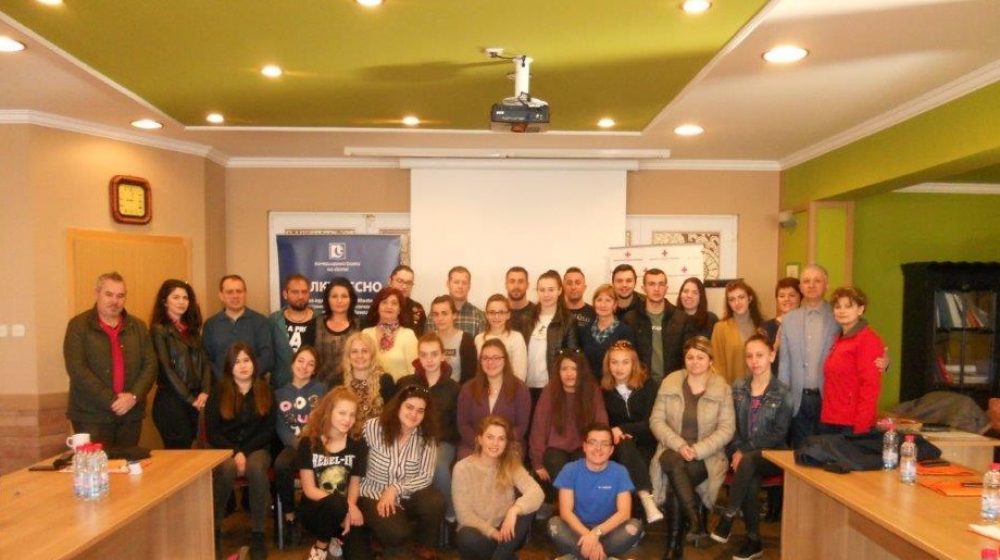 March 12, 2018
Educational workshop for Red Cross volunteers
The Red Cross of the Republic of Macedonia within the framework of the project: "Improving the socialization of children and youth with special needs" supported by Komercijalna Banka AD Skopje, in cooperation with the Institute for Social Activities,during the period  from 9 to 11 March 2018, organized an educational workshop which was held in the Center "Solferino" in Struga. The aim of the workshop was to educate new Red Cross volunteers in order to gain certain knowledge and skills for accessing and supporting children and youth with special needs. The participants during the workshop showed interest in the topics of training, willingness to learn,  creativity and motivation for work, sharing experiences and knowledge, as well as mutual friendship and cooperation.
Besides the volunteers of the Red Cross of Skopje and the Red Cross branches of Prilep, Kavadarci, Veles, Kicevo, Delcevo, Debar and Gostivar, the local coordinators of the project activities and representatives of the day centers for children with special needs took part in the workshop. On the workshop were presented the local action plans for the implementation of the activities during 2018.
 At the workshop, a presentation of the Paralympics game  for people with disabilities "Bocia" was made, which represents the transmission of effective solutions that activate vital development, equates opportunities and strengthens the physical activities of persons with disabilities. Volunteers and local coordinators, as well as representatives of the day care centers, had the opportunity to learn about the rules of this game and to apply it to the children in the day care centers. The Macedonian Red Cross on May 9, 2018 in Skopje will organize a joint event – Humanitarian sports competition with the application of the game Bocia, which will be attended by persons from the day centers from the branches involved in the project activities. At the workshop it was proposed to continue with  education of the Red Cross volunteers for strengthening their capacities, as well as suggestions for new activities aimed at developing the activities for providing support in improving the socialization of children and youth with special needs.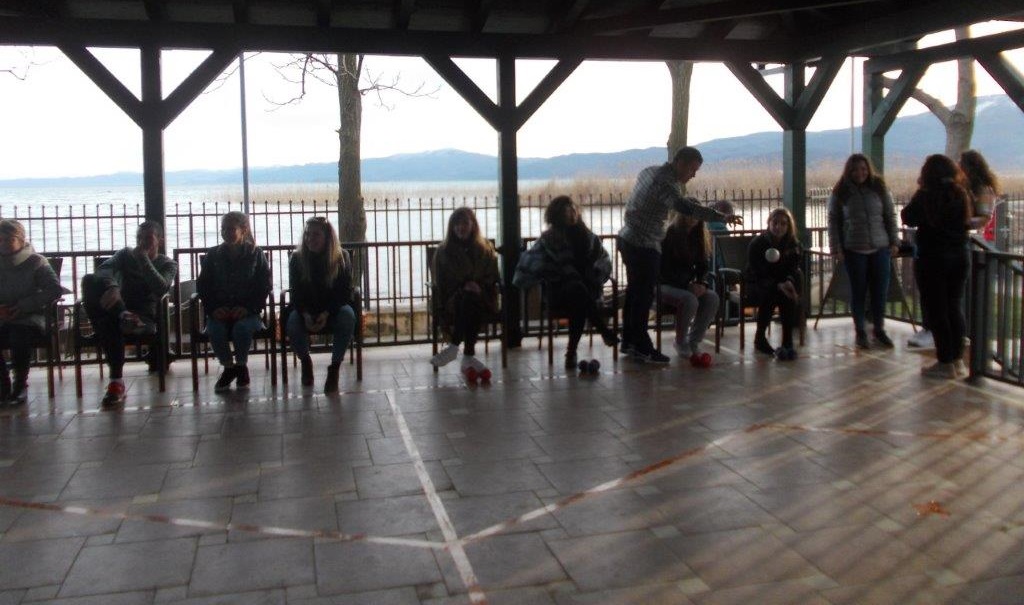 < go back