January 23, 2019
ENSURING SAFETY FOR PARTICIPANTS ON THE RELIGIOUS EVENT THE TWELFTH DAY
Traditionally, the Red Cross City of Skopje this year provided logistic and medical support in ensuring safety on the religious event The Twelfth Day. The event was held on the river Vardar, under the bridge Sloboda, and it was attended by 140 believers.
Taking into account the low water temperature at the River Vardar,  this year the event was successful and safe. For the safety of the participants in the water, 40 volunteers and employees of the Red Cross  City of Skopje were in charge, teams of the Center for Water Safety, who together with the Mountain  Rescue Team, set  a system of ropes and a rescue boat  who were ready to take out potential drowning from the cold waters of Vardar.
Disaster Response teams  also set up triage centers and supported rescuers from the coast. At the event, 10 interventions were registered, which luckily were successfully sanatized.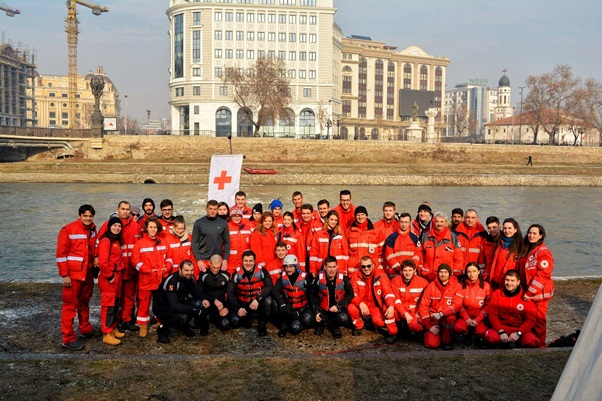 < go back