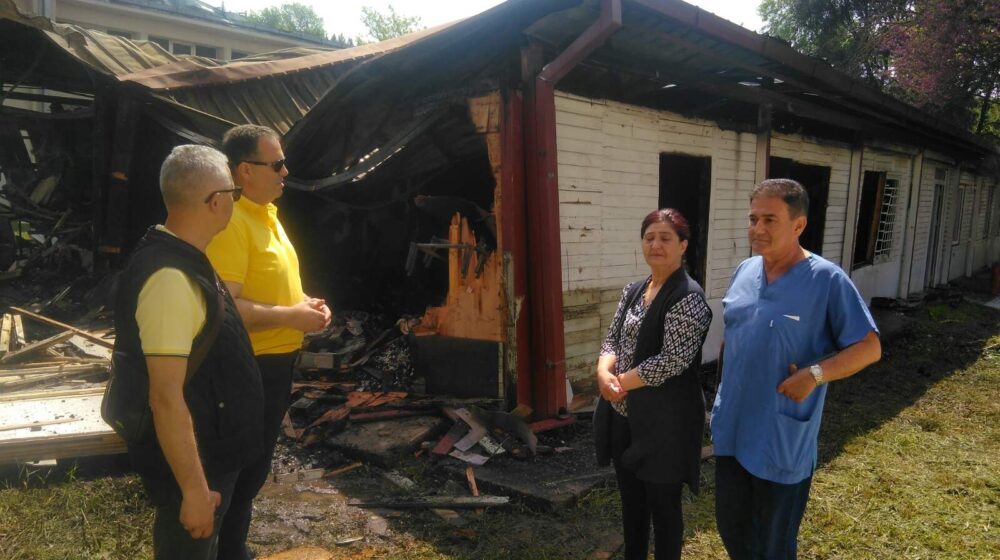 May 6, 2022
Fire in the Red Cross Branch Kavadarci, the premises are completely burned
All of us in the Red Cross of the Republic of North Macedonia were deeply concerned when we heard the news this morning about the tragic event that happened today in Kavadarci, i.e. the fire in the premises of the Red Cross Branch of Kavadarci.
I would like to inform you that today during my visit to the Red Cross Branch in Kavadarci I had the opportunity to see the terrible consequences of the fire that caused great material damage to the Red Cross facilities, but the fire couldn't erase the good deeds of our volunteers and staff and everything they have done for the entire community that has been served by the Red Cross Branch Kavadarci for decades.
We are all proud of the achievements and efforts of our volunteers and staff in the Red Cross Branch Kavadarci who have always been an example how to love and respect the emblem of the Red Cross and how to contribute to the well-being of citizens throughout the region of Kavadarci and in the country.
Also, during today's visit to Kavadarci I had a meeting with the Mayor of Kavadarci, Mr. Mitko Jancev who expressed deep regret for the fire and said that the municipality of Kavadarci will provide overall support in securing the necessary permits for reconstruction and construction of the burned facilities and that the municipality would participate with financial support for the renovation of the premises of the Red Cross.
I am convinced that this unfortunate event will only make us stronger and more united and soon with the support of all of us, our Red Cross organization in Kavadarci will be able to open the doors again for the people who need help and it will be a place again where all volunteers and admirers of the work of the Red Cross will be able to continue working.
I appeal to all Red Cross branches and City Red Cross of Skopje as well as the wider community in our country to contribute in providing solidarity support for the renovation of the premises of the Red Cross of Kavadarci.
Yours sincerely,
PhD. Sait Saiti
Secretary General
< go back