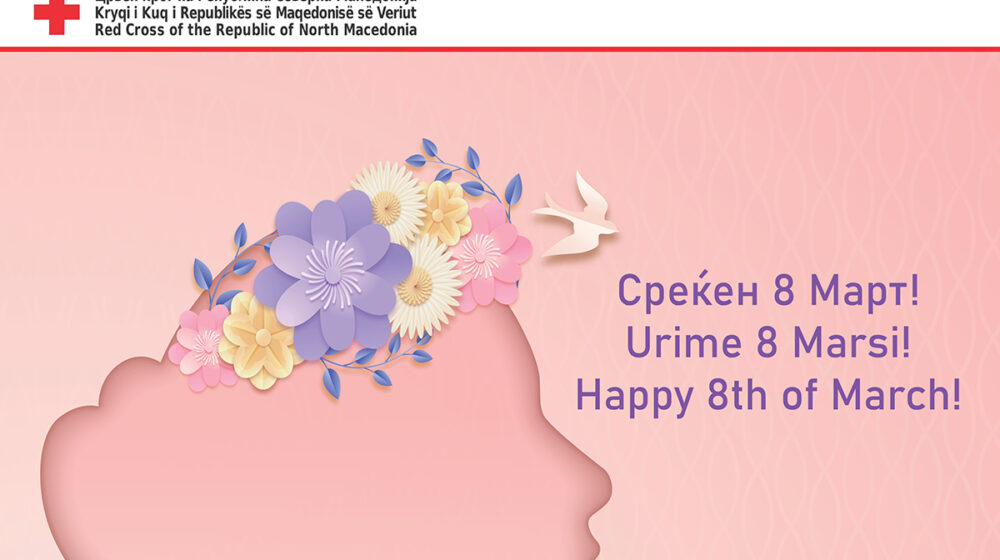 March 8, 2023
Happy March 8th!
On behalf of the Red Cross of the Republic of North Macedonia, we would like to wish you Happy March 8th, International Women's Day.
Today, more than ever, it is important to remind ourselves that the rights that modern women enjoy were not easily acquired, but women fought for them, and that struggle was not easy at all.
That is why we encourage you to remain consistent in your persistence on equal and balanced participation in public, social and economic life in the country.
We wish you good health, personal happiness and success in your private and professional life.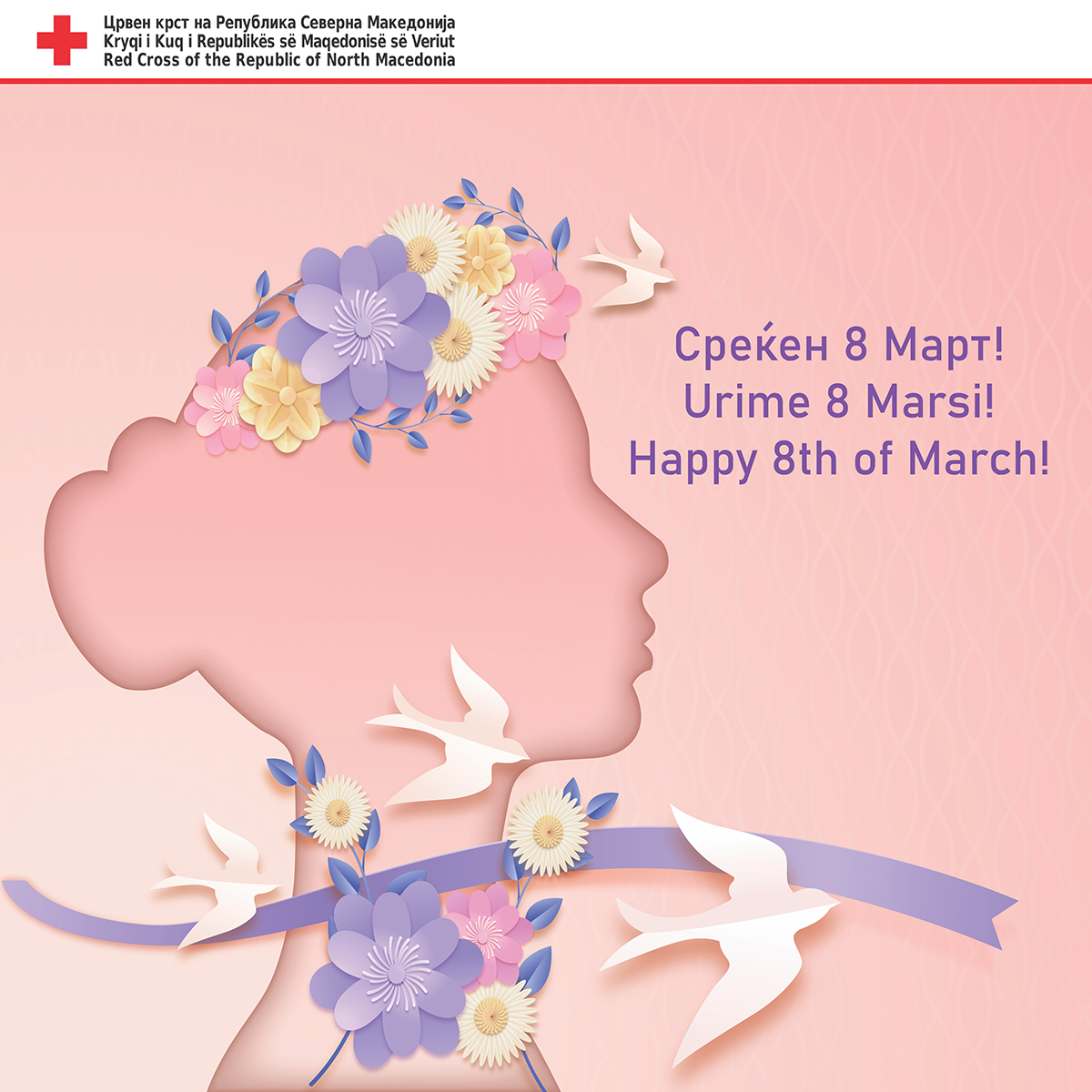 < go back