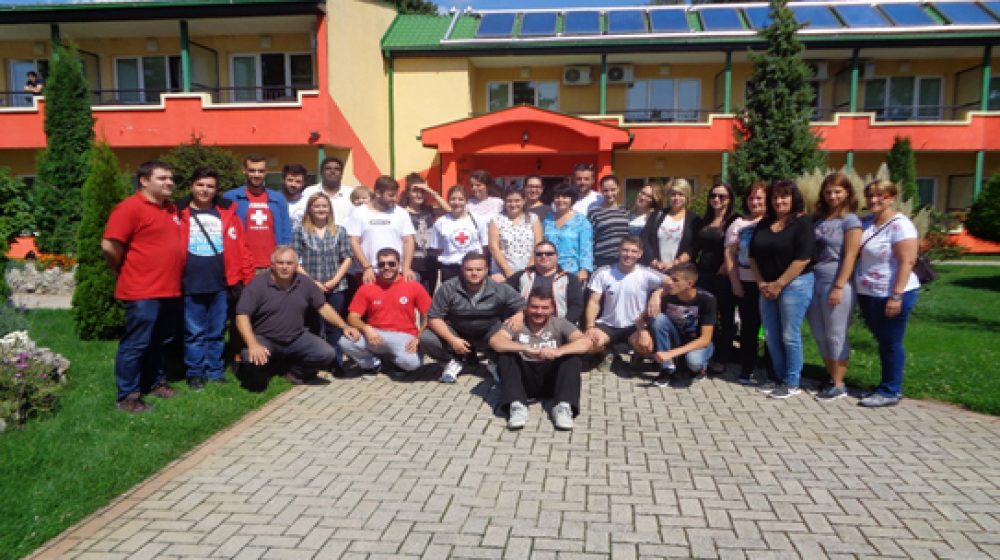 September 19, 2016
Information from the training in sexual and gender based violence and psychosocial support
In the period 12-14.09.2016 at the training center Solferino in Struga there was a workshop for Sexual and gender based violence and psychosocial support with the support of IFRC. At the training there were 27 participants from Macedonian Red Cross and the Red Cross Branches Veles, Kumanovo, Kichevo, Sveti Nikole, Bitola, Prilep, Kavadarci, Kriva Palanka and the City Red Cross of Skopje.
The training was in order to gain knowledge regarding the basics of sexual and gender based violence (SGBV) and gaining skills for approach and support of the persons that hav survived domestic violence..
The covered topics were the different forms of SGBV, psychological impact over the survivors of SGBV, psychological needs of the survivors, centralized approach and gaining knowledge of practices in reaching the persons, nonverbal communication, pyramid of interventions etc.
At the end of the workshop by the participants there were determined the needs and priorities as well as next steps of the Red Cross Branches and Macedonian Red Cross in the frames of strengthening the capacities for action in the areas of sexual and gender based violence and psychosocial support of the survivors of this type of violence.
< go back