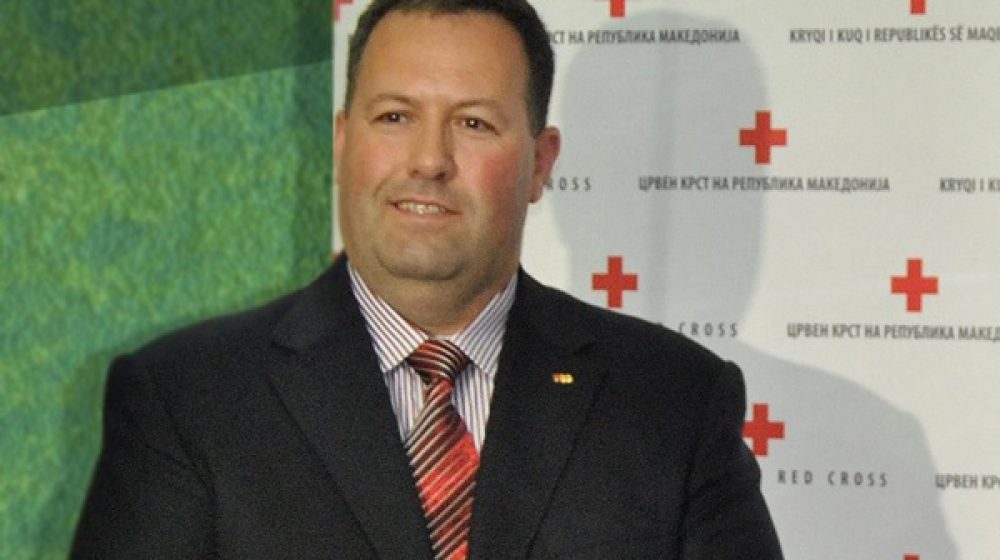 December 28, 2017
Ladies and Gentlemen,
In front of the New Year 2018, allow me briefly to refer at our mutual achievements in the year that passes and the upcoming challenges that we will work on together.
I would like to thank you for continuing support in 2017 in the process of adopting the new statutory and normative framework of the organization that in the future will enable us greater efficiency and effectiveness in serving the beneficiaries of our services. I also want to thank you for your contribution to the successful conduct of the election process in the organization and I hope that in the next year you will continue to provide the necessary support for the newly elected management structure of the organization.
The year also marked our continuous engagement in providing support to irregular migrants and migrants accommodated in reception centers in our country. Also, in cooperation with our partners from the corporate sector and public institutions and the civil sector, we worked on the realization of the traditional activities that contributed to satisfying a number of priority questions of the beneficiaries of our services and to meet the priority needs in the local communities. We are especially proud that our activities for raising the awareness of the population and different target groups in the sphere of social and health care and disaster preparedness and response gave a special mark in protecting the health and well-being of the population in the country.
In this process, we have realized our activities with the support of our partners and we are particularly grateful, above all, to the International Federation of Red Cross and Red Crescent Societies, the International Committee of the Red Cross, UNHCR, the EU, the Austrian Red Cross and other national societies and organizations, as well the corporate sector, which helped us realize the set goals in response to the priority needs of the target groups we served.
This year we are finalizing the preparatory process for preparation and implementation of trainings for integrating the new information management system. We hope that the benefit of using this system will give comparative advantages in the realization of our annual program and will provide us with performance indicators in the forthcoming period.
In the year before us, we remain committed to the realization of the established priorities such as adopting a new legal framework, mobilizing funds from the corporate sector, the EU and the Red Cross and Red Crescent Movement, bilateral activities with national societies from the region, promoting the system for volunteerism management and dissemination, establishment of a national first aid coordination body, raising awareness of different target groups for disaster preparedness and response, conducting trainings for service providers in the national society, etc.
In the end, let me once again thank you for the continued support and wish you happy holidays, good health and positive achievements in 2018. Our joint achievements should be a signpost for new successes that will enable the prosperity of our organization.
With respect,
PhD Sait Saiti
Secretary General
< go back