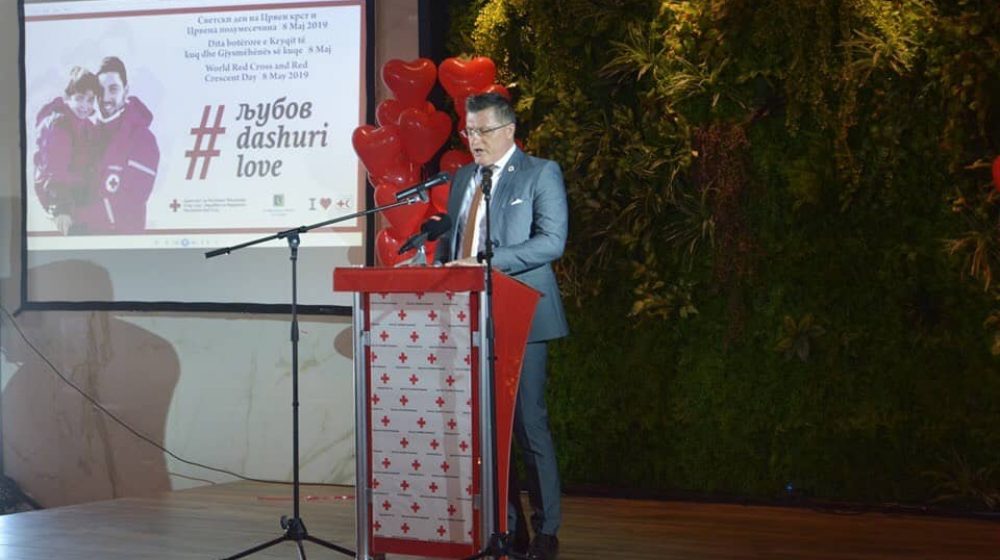 May 9, 2019
Marking of the 8th of May, the World Red Cross and Red Crescent Day
The World Red Cross and Red Crescent Day, May 8th is the birthday of our founder Anry Dunant and on this day we mark the International Red Cross and Red Crescent Movement. Every year, the national Red Cross and Red Crescent societies organize activities for promotion of the work of the Movement in their countries.
Macedonian Red Cross organized the central event for marking the World Red Cross and Red Crescent Day in the premises of the restaurant Raguza 360. There were numerous guests, donors, supporters, volunteers and staff which followed the address of the President of Macedonian Red Cross Romel Velev, and the address of Ejup Rustemi, Manager of the Macedonian Post Office, and the address of Jasmina Bucevska, Manager of the Independent Directorate for marketing of Komercijalna Banka AD Skopje. The event was also attended by representatives of the Macedonian Red Cross branches and the beneficiaries of the daily centres that are implementing the project for support and socialization of children with special needs funded by Komercijalna Banka.
In the second part of the event the volunteers of the youth club of the City Red Cross of Skopje, under the slogan #Love# performed a koreo drama, staged by the ballet studio "Eureka" dedicated to the Red Cross, after the script and directed by Snezana Koneska Rusi. The beneficiaries of the daily Centre for cerebral paralysis took also part in the performance.
This year we also mark the 100 anniversary of the International Federation of Red Cross and Red Crescent Societies which represents a global network of 11.6 million of active volunteers and 450.000 staff and we work in the communities in more than 190 countries in the world. Our volunteers and staff come from around the world and provide diversified assistance for about 160 million people.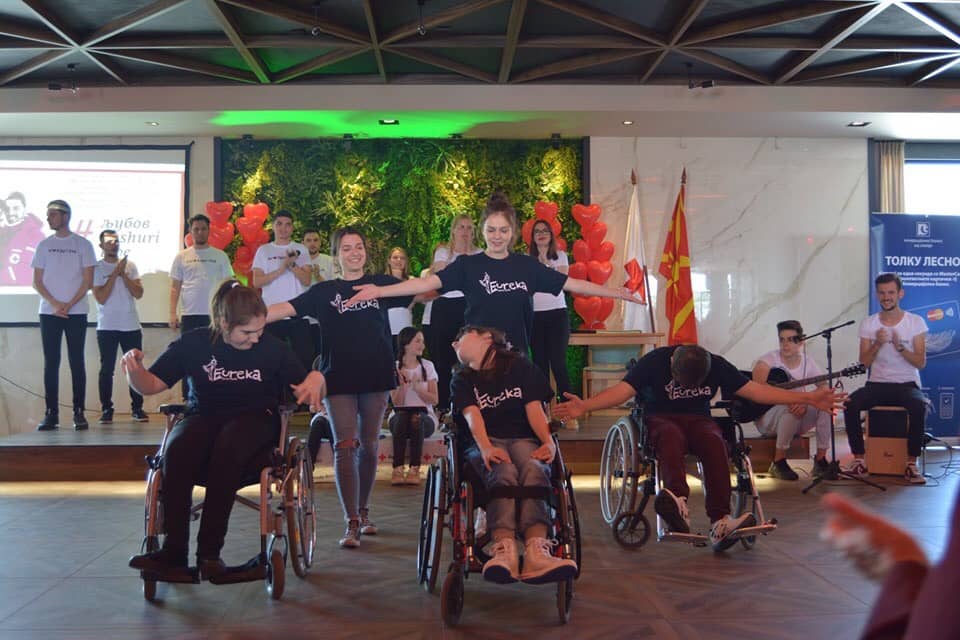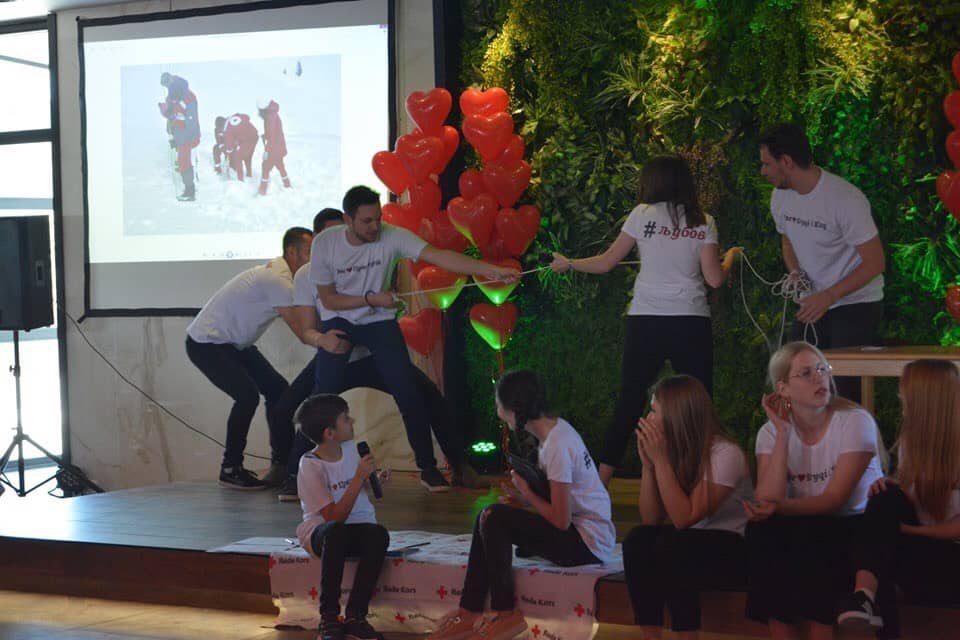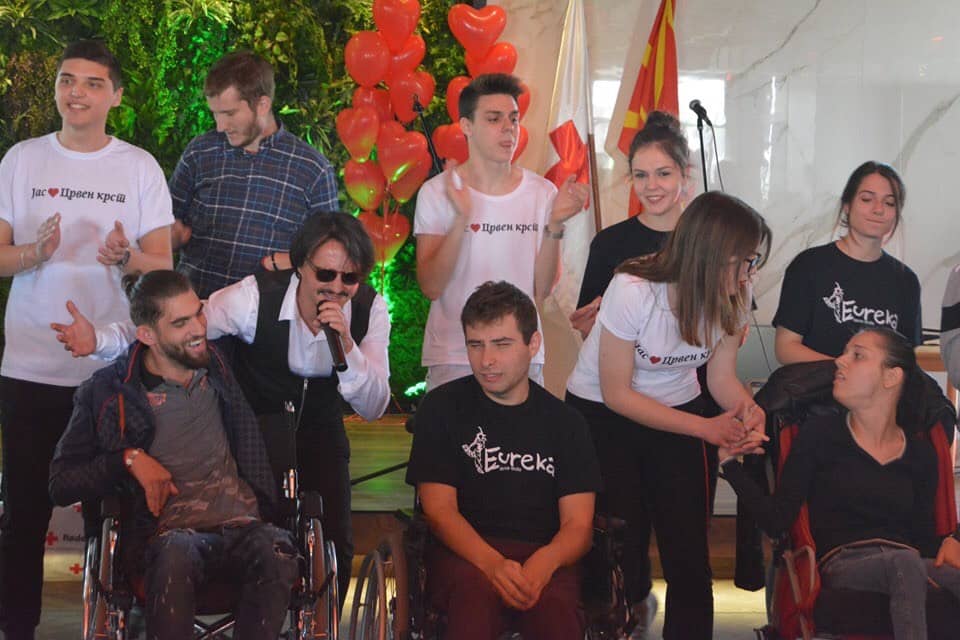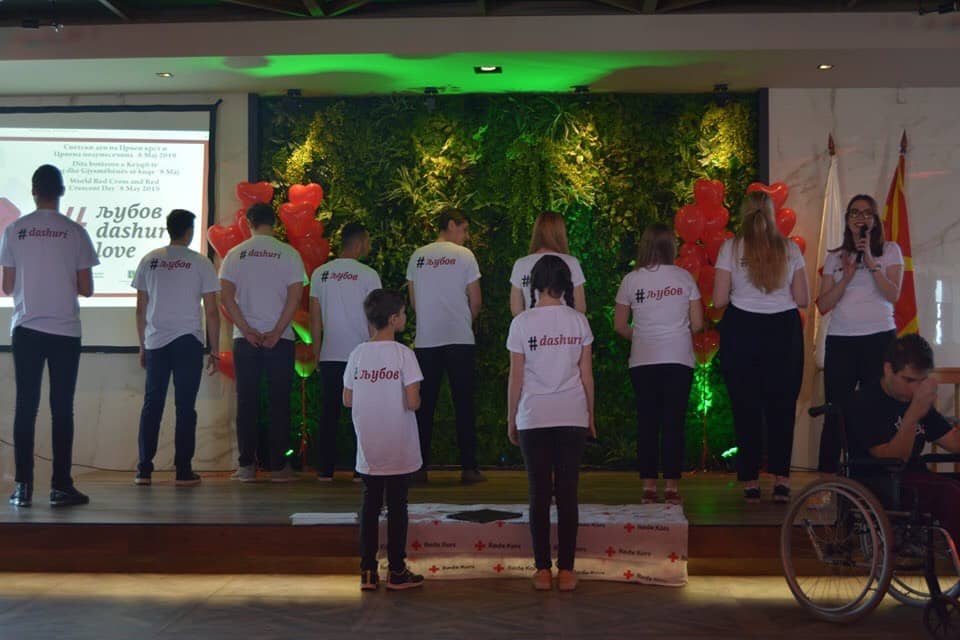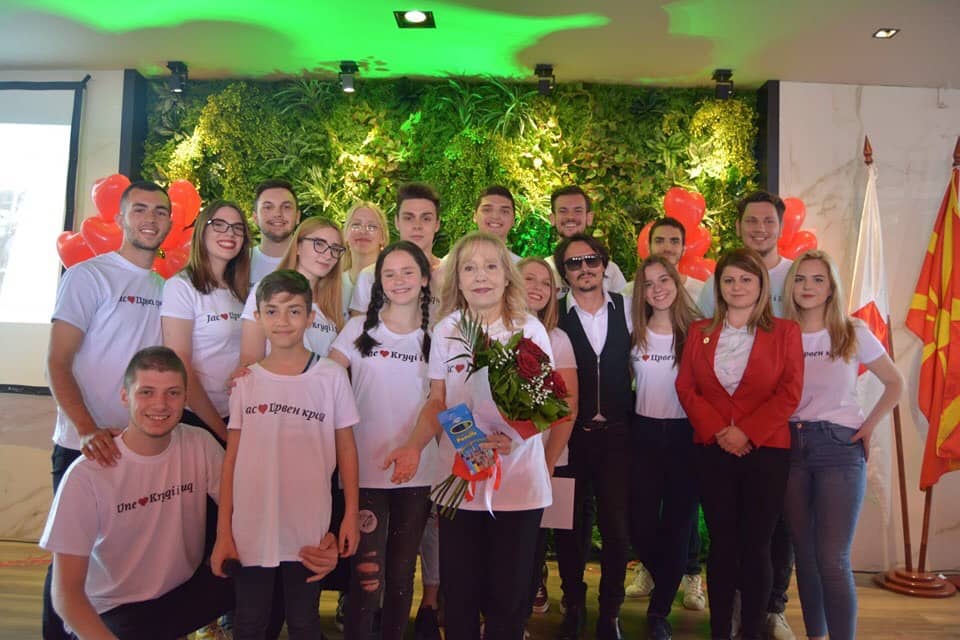 < go back