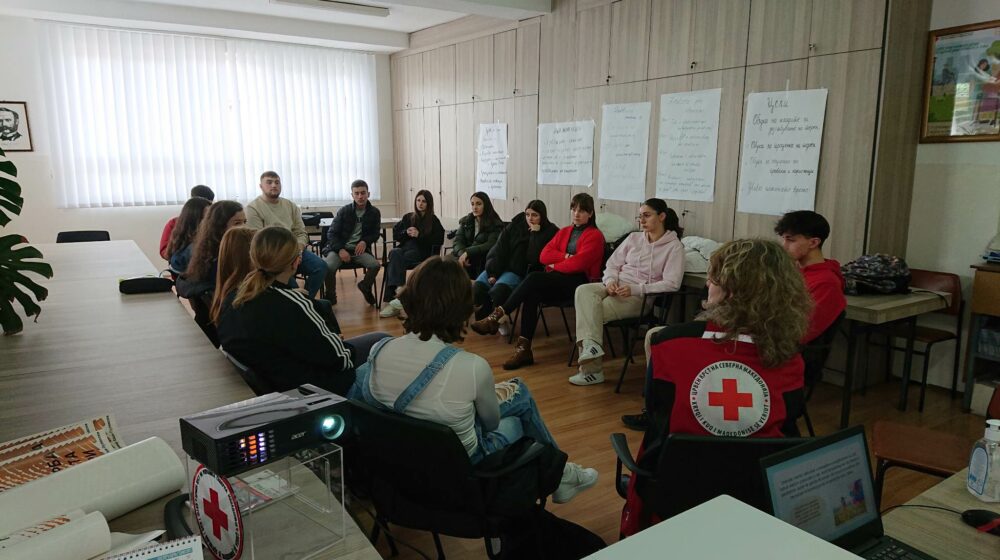 April 3, 2023
Organized psycho-educational workshops for psycho-social support and psychological first assistance
During March 2023, the Red Cross of the Republic of North Macedonia conducted 27 psycho-educational workshops for psychological first assistance and psycho-social support with staff and volunteers from various programs of the Red Cross.
The workshops were conducted by the City Red Cross of Skopje and the Red Cross branches of Struga, Ohrid, Veles, Strumica, Kumanovo, Kochani, Prilep, Bitola and Gostivar. The educational workshops were conducted in accordance with the International Federation of Red Cross and Red Crescent Societies' manual and guidelines for PSS and PFA. The facilitators on the workshops were employees and volunteers who previously completed the training for psychological first aid and psycho-social support in crisis and emergency situations within the framework of the Conex Balkan Project, supported by the Austrian Red Cross and the Austrian Development Agency. A total of 515 participants (staff and volunteers) were covered by this activity at national level.
Gratitude to the colleagues and volunteers involved in the activities to promote mental health and share knowledge in the field of psychological first assistance, psycho-social support, resilience and burnout among staff and volunteers, as well as stress and coping with stress. The activities were coordinated by the Center for Mental Health and Psycho-Social Support at the Red Cross.
< go back