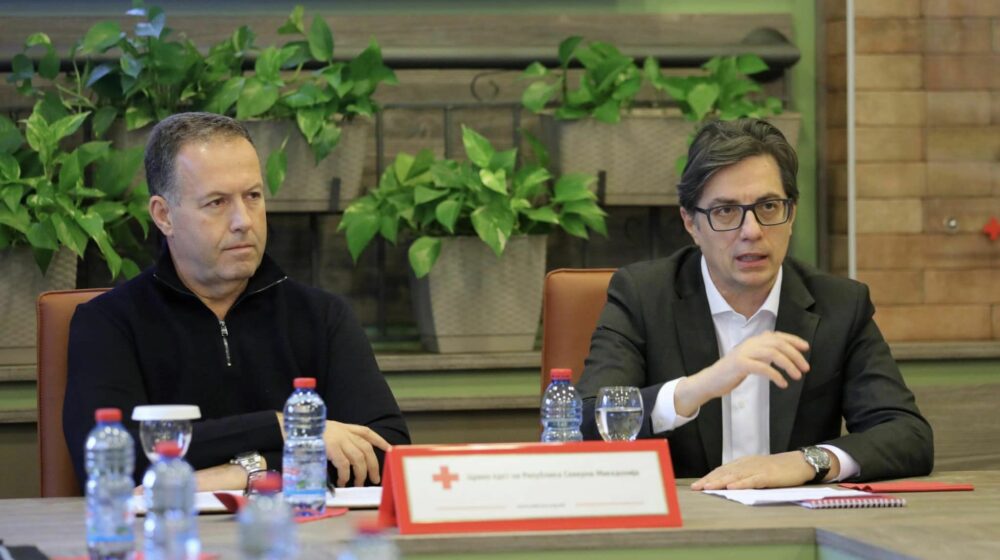 December 20, 2022
President Pendarovski at the first Academy for Disseminators of International Humanitarian Law
In frames of the program for the promotion of International Humanitarian Law and supported by the International Committee of the Red Cross, the Red Cross of the Republic of North Macedonia is organizing the first Academy for disseminators of International Humanitarian Law in the period of 19 – 21 December, 2022. The academy is basic training on IHL and is intended for students in the field of legal, security and military sciences. At the ceremonial opening, Sait Saiti, Secretary General of the Red Cross of RNM and Stevo Pendarovski – President of the Republic of North Macedonia addressed the participants.
Saiti pointed out that the Red Cross of the RNM will invest efforts to strengthen the institutional mechanisms in our country, additional recognition of our role and building strong partnerships with governmental and international organizations and stakeholders in order Republic of North Macedonia to prove its preparedness in the field of international humanitarian law especially in the Euro-Atlantic integration processes. He emphasized that our work and mission in the future period will be supported and recognized from the responsible institutions in the area of defense, internal affairs, foreign affairs and diplomacy so the Red Cross of RNM could develop into a reference platform that will unite the scientific and expert public in the state for purpose of building an institutional system for the promotion of international humanitarian law.
In his welcoming address, President Pendarovski emphasized the importance of this Academy for creating resources from the academic community who will promote and affirm international humanitarian law in front of various target groups. Wishing successful training to the first participants of the Academy for disseminators of International Humanitarian Law, President Pendarovski expressed hope that the academy will become traditional. President Pendarovski also emphasized the importance of building a culture of respect and application of humane principles, especially in this period of a major humanitarian crisis.
< go back