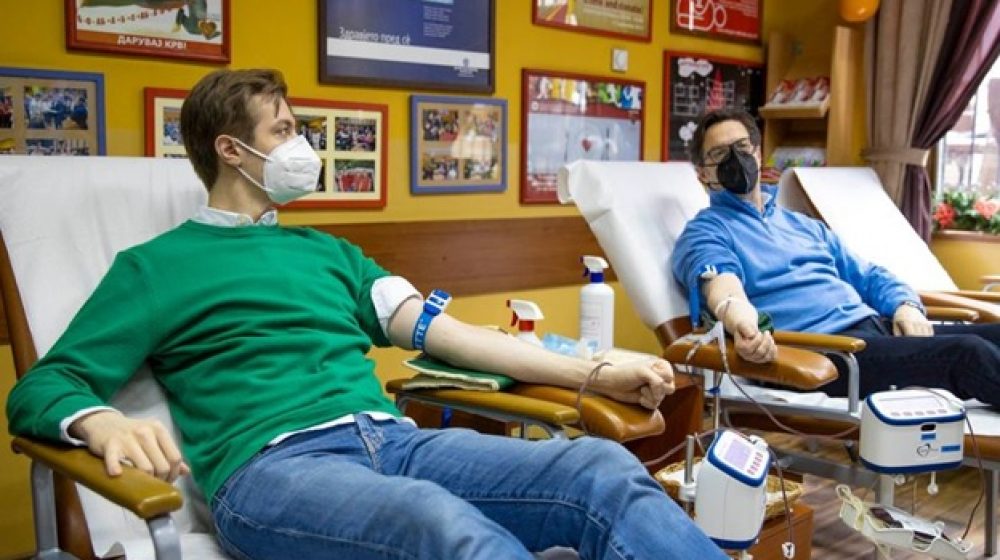 January 15, 2021
President Pendarovski donated blood
Today, President Stevo Pendarovski together with his son Ognen donated blood at the Blood Donation Center of the Red Cross.
The COVID-19 pandemic has unfortunately reduced the number of blood donations in the country. Let us show solidarity and humanity. To donate blood and save someone's life. Even in these circumstances, the blood donation is safe and takes place according to strictly established protocols, said President Stevo Pendarovski.
President Pendarovski was welcomed by the Secretary General of the Red Cross of RNM Sait Saiti and the Director of the Institute for Transfusion Medicine Sadula Useini.
< go back