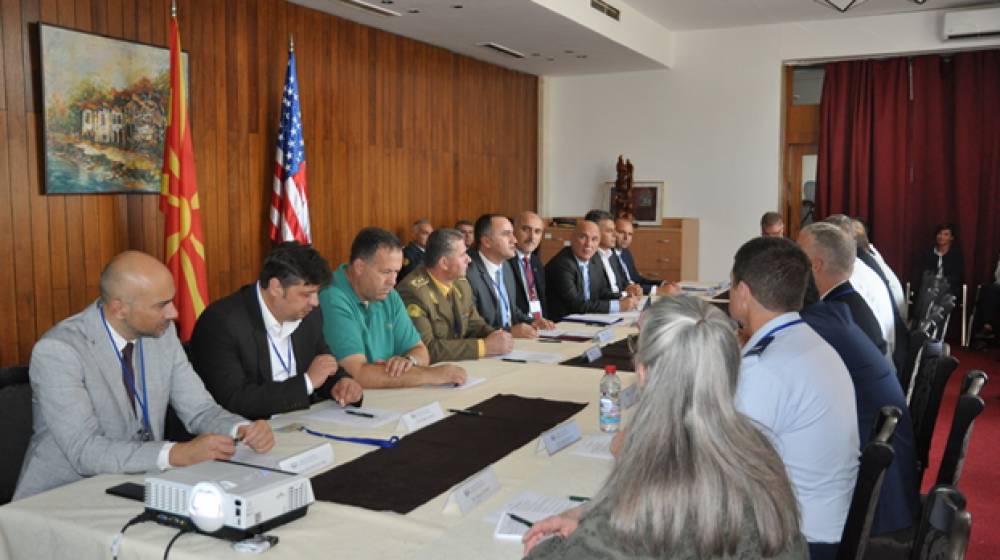 September 25, 2018
Simulation exercise – "Comprehensive response Vodno 2018"
In accordance with the civil military cooperation program between the Ministry of Defense and the Engineering Corps of the US Army, a simulation exercise – "Comprehensive response Vodno 2018", was held during the period of time from 17-21 September 2018 in the House of the Army in Skopje, where the institutions that are part of the system for crisis management and protection and rescue participated.
The simulation exercise was attended by the Secretary General of the Macedonian Red Cross Sait Saiti, the Minister of Transport and Communications Goran Sugareski, the CCM Director Agron Buxhaku, the Vice Director of Defense Bekim Maksuti, the Commander of the Vermont National Guard General Steven Cray, the Director of the General headquarters of the ARM, Major General Zoran Mileski and the director of the Directorate for Protection and Rescue Adnan Dzaferoski.
The Macedonian Red Cross, as part of the crisis management and protection and rescue system, participated with its representatives in the working group of the General Headquarters – Ali Samet the Disaster Coordinator, Darko Aleksovski and Argjent Cilafi. As support in case of need for medical assistance, a team of two Red Cross paramedics Dr. Filip Paskali and Oliver Petrevski were also hired.
The purpose of the exercise was to confirm the opportunities and capabilities of the Headquarters for Crisis Management for the coordination and communication of Republic of Macedonia, for responding in situations of crisis, by applying the standard operational procedures while responding to a situation of crisis – massive floods. 
< go back