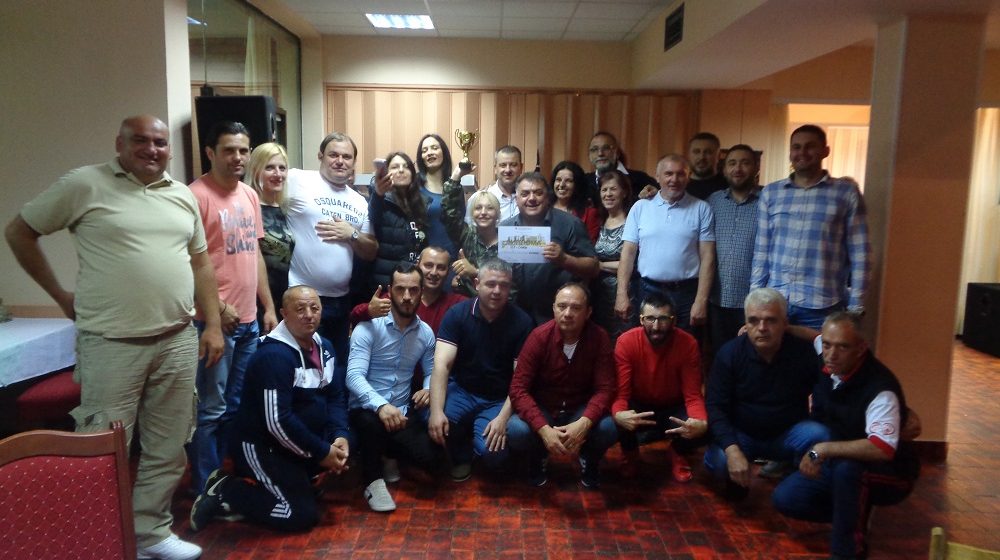 May 7, 2018
SPORTS AND RECREATIONAL BLOOD DONORS GAMES OF 2018 YEAR
Organized by the Blood Donors Club of the City of Skopje in the period from 04-06 May 2018, the traditional 10th edition of the Sports and Recreational Blood Donor Games took place at the MIR hotel in Krani-Prespa.
Seven teams with over 130 competitors took part in the sports and recreational games including: Club of blood donors of the Red Cross of the city of Skopje, AD OKTA Refinery, AD Makpetrol, AD Komercijalna Banka, JSP – Skopje, Bargala – Stip and ARM. The teams competed in the following disciplines for men and women: running at 50 meters, running in a 25-meter bag, jumping in distance from the place, throwing bowls, Ping-Pong, darts, chess, basketball shots and teaming to pull the rope.
The team that won the first place in the competition was the team of JSP Skopje that won with 39 scored points, the second place was divided between two teams, the teams of AD Makpetrol and Bargala – Stip who scored 33 points, followed by the teams of AD Komercijalna Banka with 23 points, the ARM with 12 points, AD OKTA Refinery with 9 points and Club of Blood Donors of the Red Cross of the City of Skopje with 4 points. The winning team of the games was awarded a cup, and for all the disciplines, the first, second and third place were awarded with certificates of appreciation.
Sports and recreational blood donor's games have passed in an extremely positive atmosphere, with well-prepared teams and individual contestants, through mutual friendship and great fun.
< go back