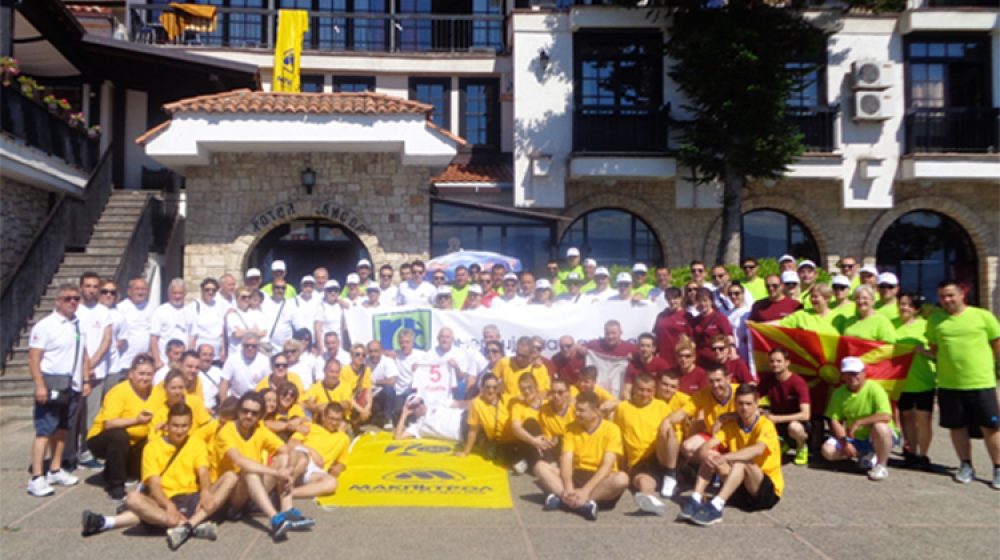 June 12, 2017
SPORTS – RECREATIONAL GAMES FOR BLOOD DONORS
Organized by the Club of blood donors of  the City Red Cross of Skopje, from 09-11 June 2017 at the hotel "Biser" in Struga there were held the traditional recreational games of blood donors.
The recreational games were attended by six teams with 120 competitors, including: Club of blood donors from the city Red Cross of Skopje, AD OKTA Refinery, AD Makpetrol PE JSP – Skopje, Komercijalna Banka AD and Bargala Stip. There were merged disciplines for men and women, running 50 meters, running in bags of 20 meters, long jump from place, shot put, table tennis, darts, chess, eating champion, kicking the cage and team pulling the rope.
The first three places in the team scoring went to AD Makpetrol, PE JSP – Skopje and AD OKTA Refinery. The team of the Club of blood donors though had fewest number with only 7 members, has won 4 second and three third places.
Recreational games were held in a very positive sporting atmosphere with well-prepared teams and individual competitors, with socializing and fun.
< go back