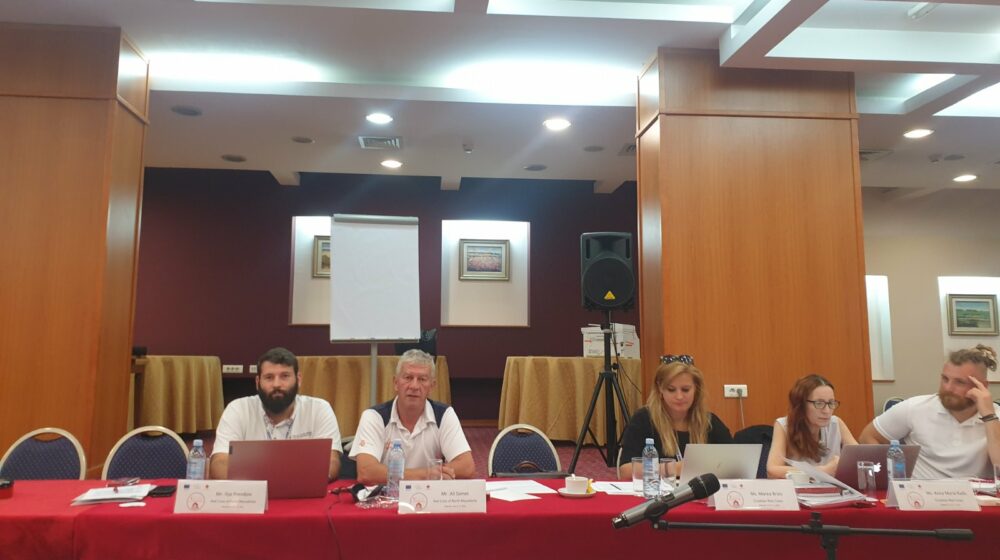 June 14, 2022
Strengthening cross-border preparedness through joint management of emergency stock reserves in Southeast Europe
In the period from 6 to 10 June 2022 in Serbia-Belgrade, the Serbian Red Cross organized a partnership meeting within the project: Strengthening cross-border preparedness through joint management of emergency stock reserves in Southeast Europe. The project is funded by the Director General for European Civil Protection and Humanitarian Activities of the European Commission (DG ECHO), the Austrian Development Agency and the Austrian Red Cross.
The main goal of the regional meeting was further development and testing of regional software for joint record keeping and management of regional humanitarian aid reserves.
Representatives of the Red Cross of RNM also participated in the meeting, which worked on finalizing regional software for stock reserves, which would be offered to the affected countries in case of a disaster.
< go back