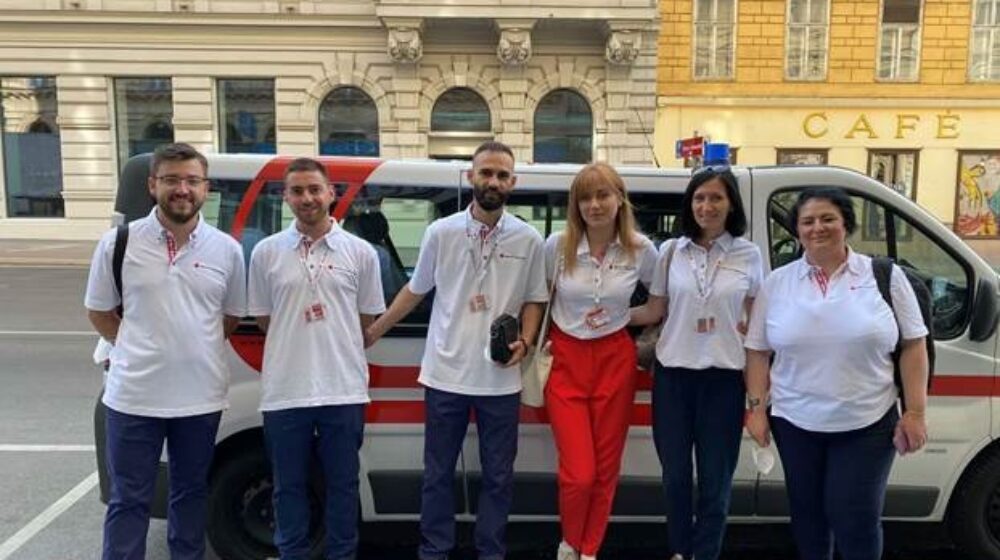 June 28, 2021
STUDY VISIT TO THE AUSTRIAN RED CROSS
In the period of 22 to 25 June 2021 the Red Cross of the Republic of North Macedonia conducted a study visit to the Emergency Button services in two local organizations Tulln and Atzenburgg of the Austrian Red Cross.
The visit was conducted by representatives of the Head Office of the Red Cross of RNM, as well as new staff members of the Service for home care and assistance for older people.
The visit was an integral part of the second component for the establishment of the Emergency Button service, from the project "Development of business services for integrated care and support in the Red Cross of RNM", supported through business partnership of Red Cross of RNM, the Austrian Development Agency, Austrian Red Cross and Swiss Red Cross.
During their stay, the participants had the opportunity to get acquainted with the social health models and services that the local Austrian Red Cross organizations have established and offer, the Emergency Button services including the volunteer support of Rescuers in emergencies, as well as to gain knowledge and receive experiential guidance for the implementation of activities in the Republic of North Macedonia.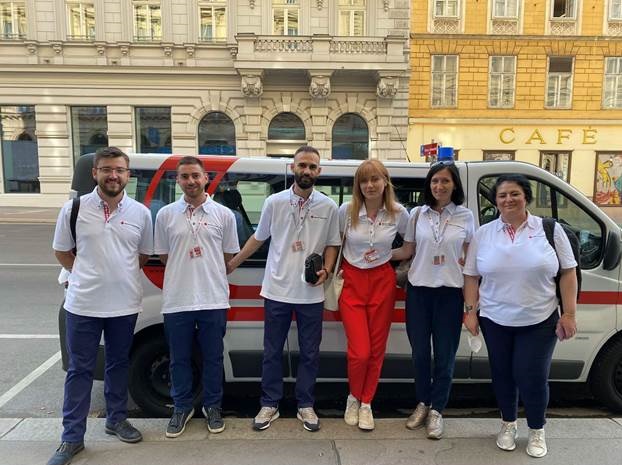 < go back