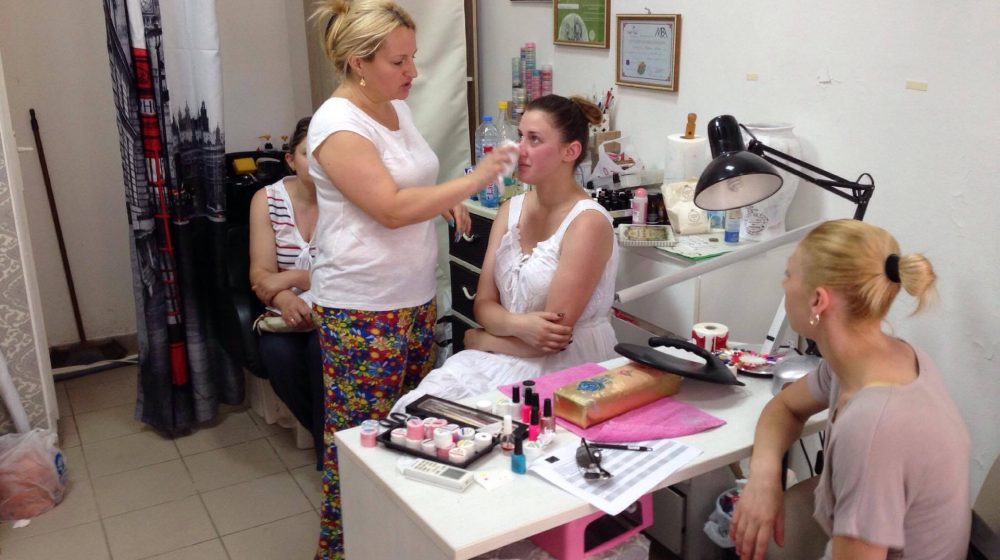 July 25, 2016
The crafts are chosen
During the last month, within the project "Take action for better competitiveness on the labor market", which is realized on the territory of three municipalities: Gazi Baba, Gjorche Petrov and Kisela Voda, the workshops were organized with aim to appropriately advise the 40 beneficiaries for the craft selection.
Two workshops were organized with aim to test the expectations, values and motives of the beneficiaries, and 32 beneficiaries were present. The workshops were run by expert who conducted questionnaires which were analyzed and according to them she gave her opinion for each candidate. After the workshops meetings were organized for visiting the craftsmen. The aim of the meetings was to bring details to the beneficiaries about the craft and also the learning process. After conducted workshops and visits of craftsmen, beneficiaries decided which craft they will study and statements were signed. 29 applicants attended the meetings for the craft selection. Additional meetings were organized for other users in order to be included in all project activities.
This project is implemented in partnership with Skopje Craft Chamber, and funded by EU, within the Operational Programme for Human Resources Development, 2007-2013 (IPA Component IV).
< go back