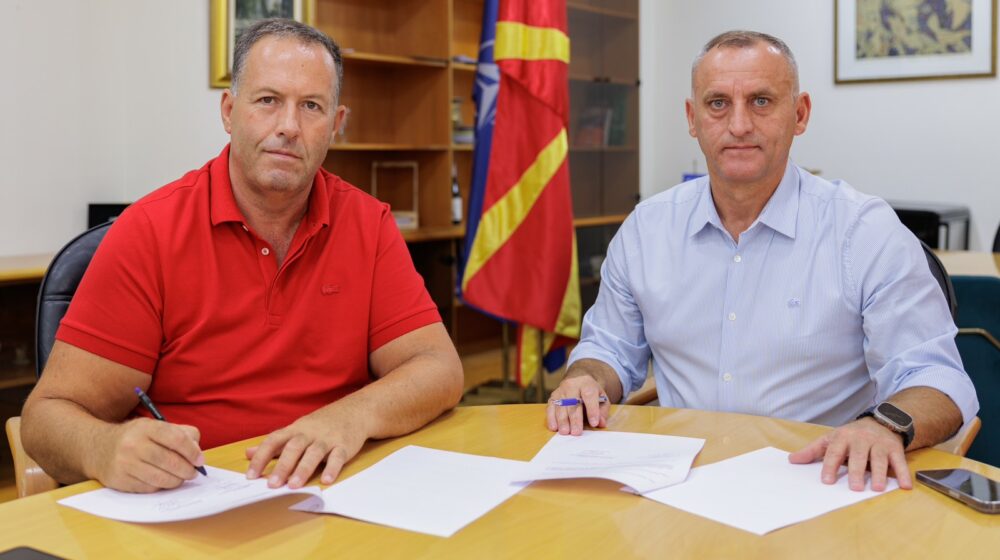 August 30, 2023
THE RED CROSS AND THE MINISTRY OF HEALTH SIGNED A MEMORANDUM OF COOPERATION
The Red Cross of the Republic of North Macedonia, represented by the Secretary General PhD. Sait Saiti and the Ministry of Health, represented by the Minister of Health Dr. Fatmir Mexhiti signed a memorandum of cooperation on August 30, 2023, to reaffirm and enhance the cooperation between the Red Cross of RNM and the Ministry of Health.
Part of the activities that will be carried out are promotion of voluntary blood donation and first aid, activities that are of importance in everyday life and in times of disasters and emergencies, mental health and psycho-social support, health and social services, social-humanitarian activities, "Emergency Button", dedicated transport for people who are not in a life-threatening condition and activities to raise public awareness on protection and self-protection in case of disasters, etc.
Of course, the purpose of this Memorandum is to encourage everyone who is directly or indirectly part of the health system in the Republic of North Macedonia to actively participate in the large number of actions of humanitarian character carried out by the Red Cross.
< go back