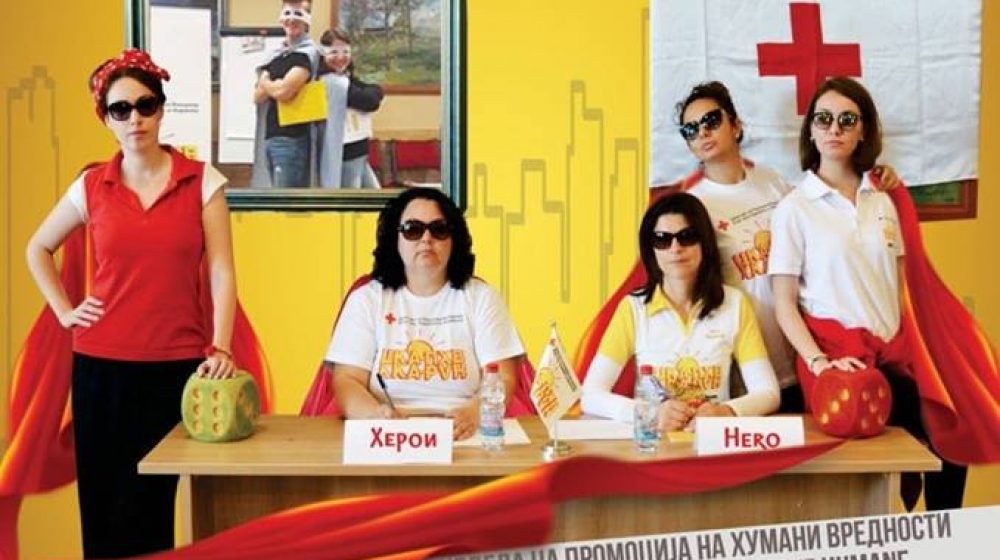 September 21, 2018
The Week of PHV
With the decision of the Executive board of the Macedonian Red Cross, since 2012 we mark The Week of PHV (Promotion of Human Values) as part of the traditional calendar of the Macedonian Red Cross. The main goals of the PHV week are to promote culture, peace, coexistence and tolerance, to make the summer of young people more active and productive, to promote the local youth clubs of every city, to promote the Red Cross and to change the everyday routine of the youth.
The idea is that during this week, the same group of young people who have made small projects during this year's cycle, to once again be encouraged to engage in interesting activities and to creatively present the organization.
Around 900 young people are annually engaged in activities of this kind, and around 6000 people follow the events on national level every year.
The activities are unified with the sole purpose to make the message more powerful on both local level and national level. This year, each branch of the Macedonian Red Cross, will organize an event inviting three representatives from the city were the PHV week will be marked, who are a positive example to the society and are going to share their story and their contribution to the community. Their stories should be motivational in order to encourage other people to engage in our volunteering activities.
At the end of the event, it is envisaged to award diplomas to the youth who have realized small PHV projects. This way, we will show respect for their hard work, and we anticipate motivating them to continue volunteering in the ranks of the organization. These small projects will also be presented in order to give the audience a clear perception of what our youth does to benefit the community, and of how they have become our local heroes.
This year, within the program, 150 small projects were realized, 26.199 volunteer hours were invested, and 3.183 people were assisted by 3.036 young people.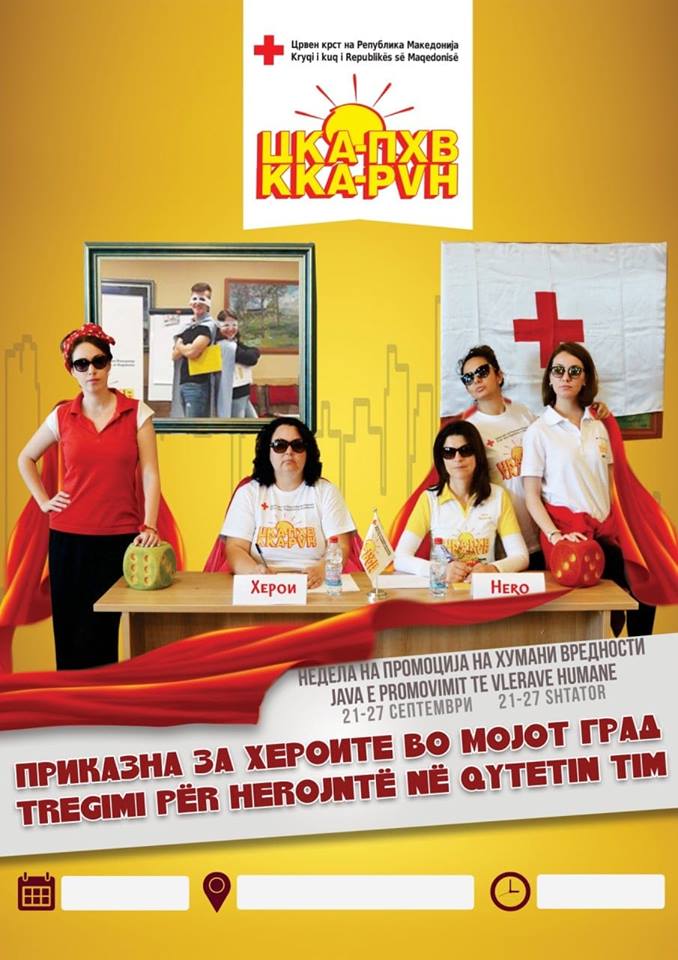 < go back