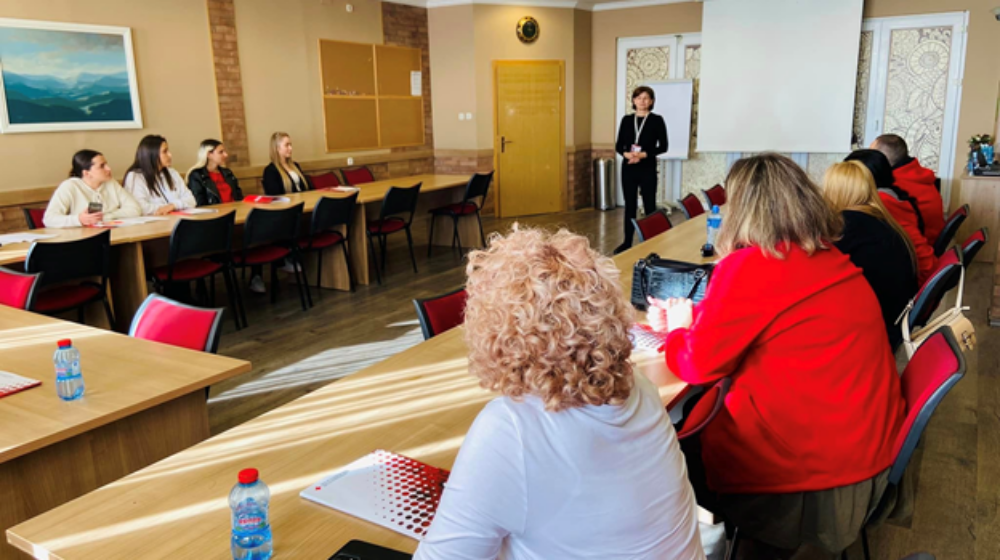 October 31, 2022
TRAINING FOR THE PREPARATION OF PROJECTS FOR THE DEVELOPMENT FUND
RCRNM held a training for preparation of projects for the "Fund for the Development Fund and Projects" The training was organized in the period 26-28.10.2022 in h. Solferino in Struga and was intended for representatives from 7 Red Cross branches that have so far expressed interest in additional capacity building or have submitted project applications to calls within the Development Fund.
During the training, the Red Cross of RNN presented the application criteria and conditions defined in the Rules of Procedure of the Fund for Development and Projects as well as the formats for the preparation of a project proposals, budget proposals, visibility, and positive examples and experiences from previously supported projects by the Fund were shared.
Through the application of interactive methods, topics related to the development of the Red Cross branches were discussed for purpose of ​​supporting initiatives to increase membership, the number of volunteers or maintaining financial stability.
The participants were also introduced to the IFRC "Project Planning Process" as well as the translated manuals for project preparation.
< go back