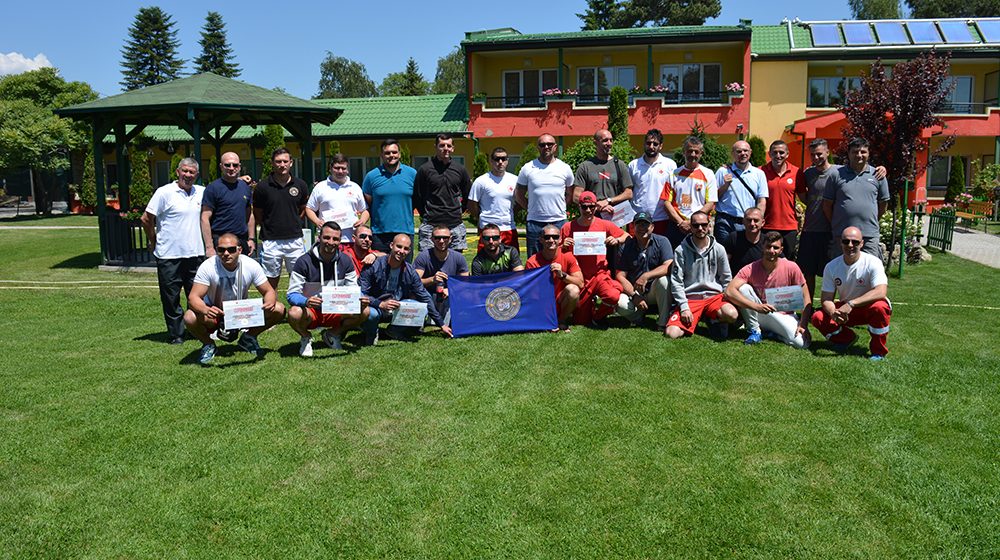 June 12, 2017
Training for rescue from floods, training center Solferino in Struga 05/28/2017 – 01/06/2017
After the disasters that hit the region and Macedonia in recent years, for the first time the Macedonian Red Cross organized a training for rescue from floods within the project supported by the Austrian Red Cross and Austrian Development Agency, in the period of 28.05.2017 – 01.06. 2017 in the training center Solferino, Struga, that was attended by representatives of the Red Cross Branch Ohrid, Struga, Veles, Bitola, CKGS and MI.
The main aim of the training was to raise the capacity of volunteers and professional service of the Red Cross and strengthen the resistance as well as raising the efficiency of the response in case of disasters
The training was organized by the Macedonian Red Cross, with financial support by the Austrian Red Cross and Austrian Development Agency and lecturers/instructors were from the Macedonian Red Cross and the Bulgarian Red Cross. Part of the training was theoretical and part were practical topics such as action for removal, rescue and first aid during floods, the ground rules for movement along the river and swimming, psychophysical training of rescuers, handling boats (traverse, stop back and forth), working with ropes and knots, first aid etc. As part of the training there was an exercise held where participants were divided into 3 groups and worked on searching the casualties in the event of flooding, bringing rescue boat and first aid to the injured. At the end of the training participants gained certificates of completed training for rescue in case of flooding.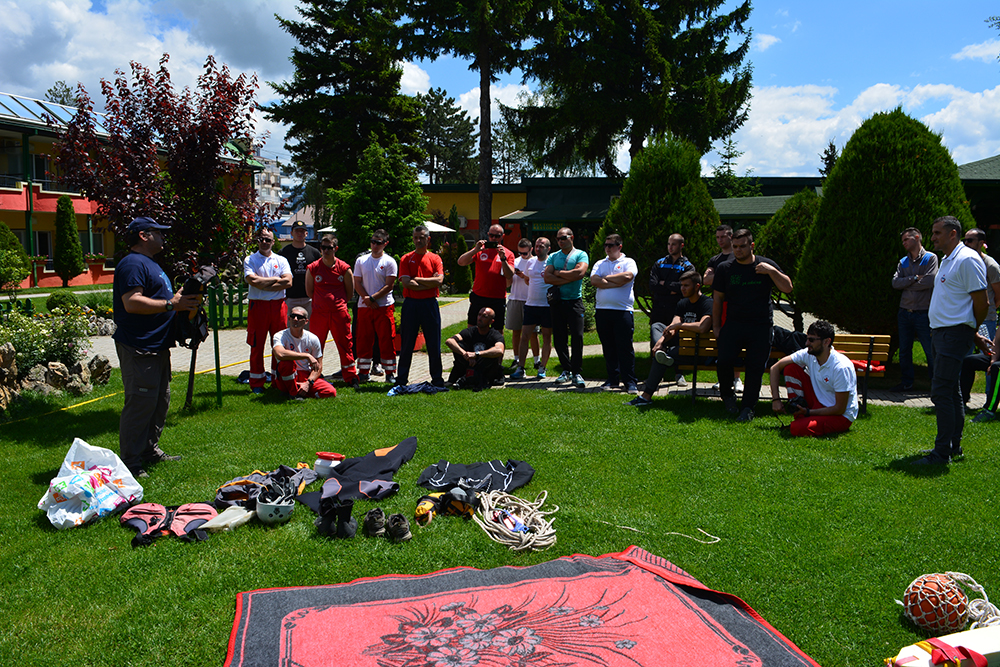 < go back