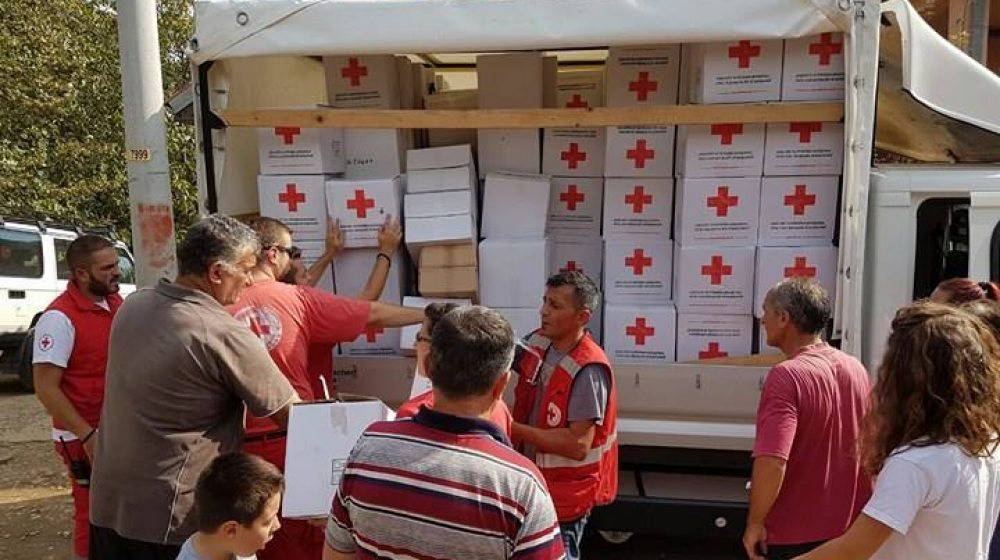 September 19, 2016
Transfer of financial assets for 3.515 families affected in the floods
On behalf of the Macedonian Red Cross we would like to thank the continues support of the media of Republic of Macedonia for on time and transparent information for the Macedonian Red Cross activities for support of the affected population in the floods of the Skopje region.
Besides the distribution of the material assistance, the Macedonian Red Cross was also responsible for allocating funds through the Solidarity fund bank account for the affected population in the disaster.
We would like to inform you that today Monday (19.09.2016) there was the transfer of financial assets to 3515 families according the received final lists from the authorized institutions. Activity to follow is the transfer of additional 194 families whose data have certain missing's and after the correction of the data the financial transfer will follow to the final beneficiaries.
Once again the Macedonian Red Cross would like to express sincere gratitude for the overall support of the humanitarian action for provision of support of the affected population in the recent floods in the country.
< go back