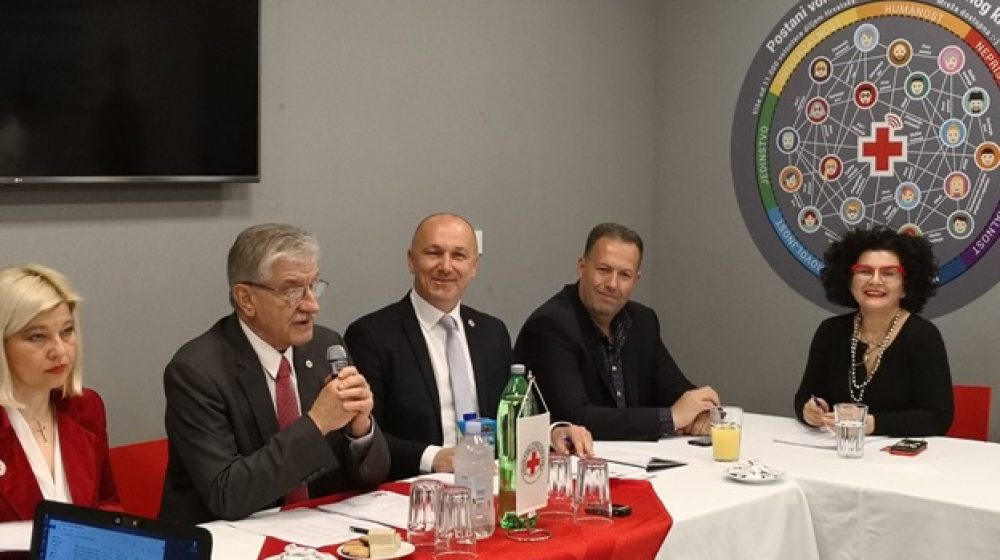 May 16, 2019
Visit to the Croatian Red Cross
Macedonian Red Cross Secretary General. PhD Sait Saiti visited the Croatian Red Cross, on an invitation of the Executive President of the Croatian Red Cross, Robert Markt in the period of 9 – 11.05.2019. The purpose of the visit was to enhance the cooperation in the region, having in mind the similar humanitarian challenges of the two national societies, the common history, tradition and culture of the peoples.
On 11.05.2019 the secretary general attended the 11th session of the Governing Board of the Croatian Red Cross, and could share experiences and could get informed in detail about topics of interest from the operation of the Croatian Red Cross. During the meeting, the main topic of interest was enhancement of the cooperation between the two national societies and initiation of concrete activities. One of the conclusions was to hold a joint session of the governing boards of both national societies before the end of this or in the beginning of 2020. Having in mind that the Croatian Red Cross is experienced development of applications and management of EU funded projects, the plan is to organize a knowledge sharing meeting of project management staff of the Croatian Red Cross and Macedonian Red Cross project management staff in Macedonia before the end of the year.
During the second day of the visit the secretary general attended the opening of the 23 national first aid competition held in Nashice in the period of 10 – 12.05.2019.
During the third day, a visit was organized to the City Red Cross of Osijek and the Training Centre of the Red Cross of Osijek in Orahovica. Every year the Croatian Red Cross traditionally organizes trainings for youth volunteers and it was concluded that Macedonian Red Cross representatives would attend the forthcoming youth camp.
< go back