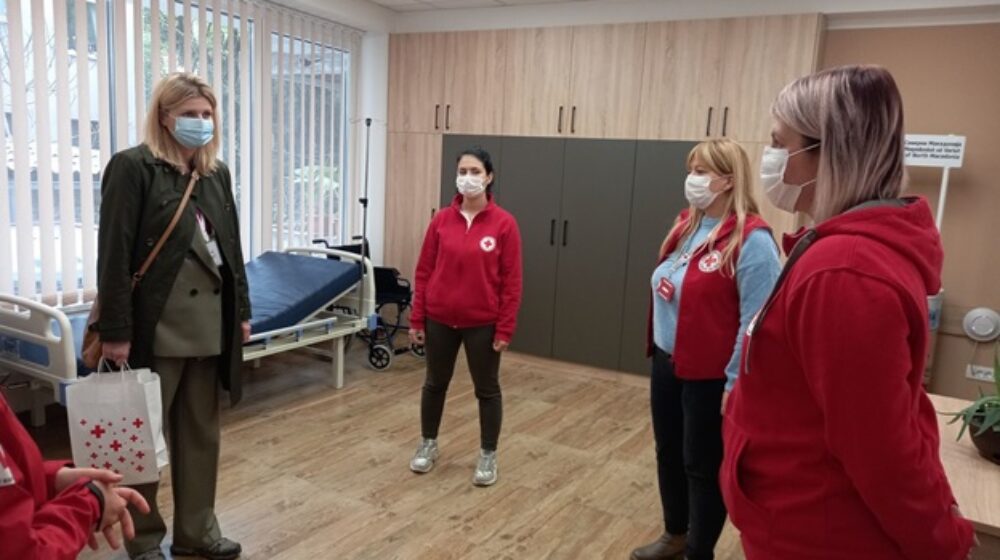 April 22, 2022
Visit of Mrs. Maria Christensen, Head of the IFRC Regional Office
In the period 18-22.04.2022, the Red Cross of the Republic of North Macedonia was visited by Mrs. Maria Christensen, Head of the IFRC Regional Office.
The visit is part of the program of the newly opened IFRC Regional Office in Sarajevo and aimed to get familiar with the work of the 8 national societies that will be coordinated through this office. During the visit, the guest was received by the Secretary General of the Red Cross of RNM, PhD. Sait Saiti and she also had meetings with the desk officers at the RCRNM Head office.
On April 20, 2022, the guest visited some of the activities of the City Red Cross of Skopje such as the Day Care Center for older people, the Center for blood donation, the shop "Button", Care Center, the premises for registration of refugees from Ukraine, the Center for Homeless people and the RCRNM warehouse. She had meetings with the staff and volunteers.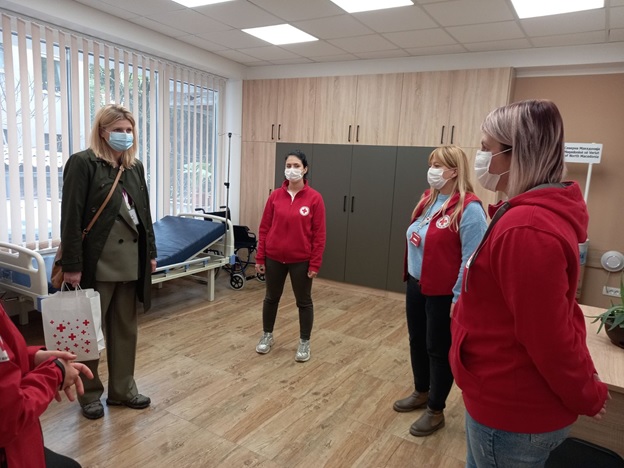 < go back