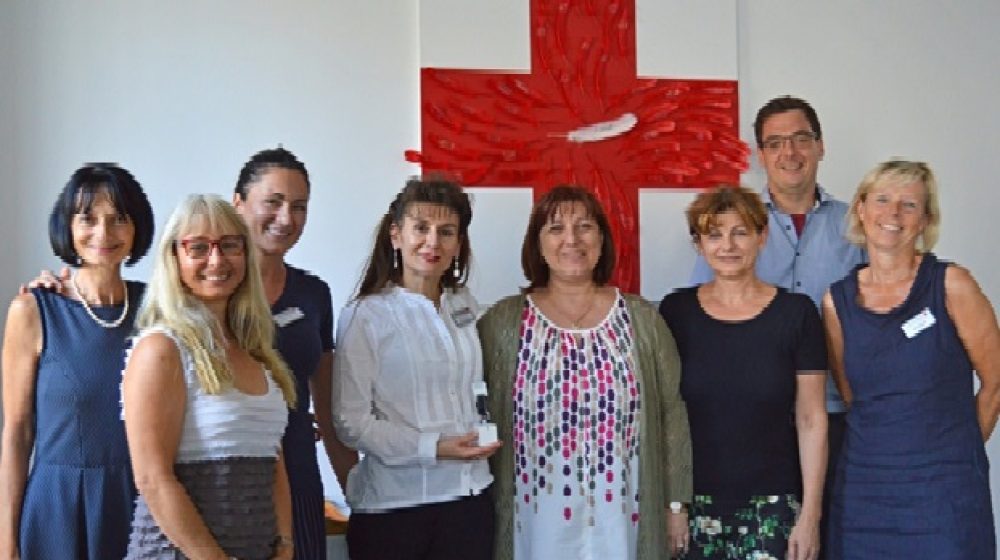 September 3, 2018
Visit to the Swiss Red Cross for exchange of experiences to develop an emergency intervention program for the elderly
From 27 to 30 August 2018, a visit to the Swiss Red Cross in Bern was held in order to exchange experiences on the establishment and development of a program for emergency intervention the for lonely elderly people. The visit was realized by Ms. Suzana Tuneva Paunovska, Secretary of the Red Cross of the City of Skopje and the coordinator of the social-humanitarian program of the Macedonian Red Cross. The representatives of the Macedonian Red Cross were greeted by Mr. Beat von Daniken, Director of International Cooperation of the Swiss Red Cross. During a visit, the colleagues from the Swiss Red Cross provided very useful information about the functioning of the Emergency Calling System for the elderly living alone in their homes. Positive experiences from the support programs intended for different target groups of the population were shared, as well as information between the two national societies regarding the migrant assistance activities were exchanged.
During the visit, a visit was made to the Aargau Red Cross office also, because the program is being implemented in the Aargau region, as well as the presentation of the system (equipment) that connects the users of the emergency call service. The program for the transport of the elderly, which has been implemented for many years in the organization, was also presented. A visit to the central office of the Red Cross in Zurich was made, from where the entire emergency program is coordinated. In the course of a month, 2000 emergency calls are being made for adequate assistance from the state systems.
The positive experiences from the Swiss Red Cross will be put in place to establish an emergency call system that will be implemented as a pilot project through the Red Cross of the City of Skopje.
< go back