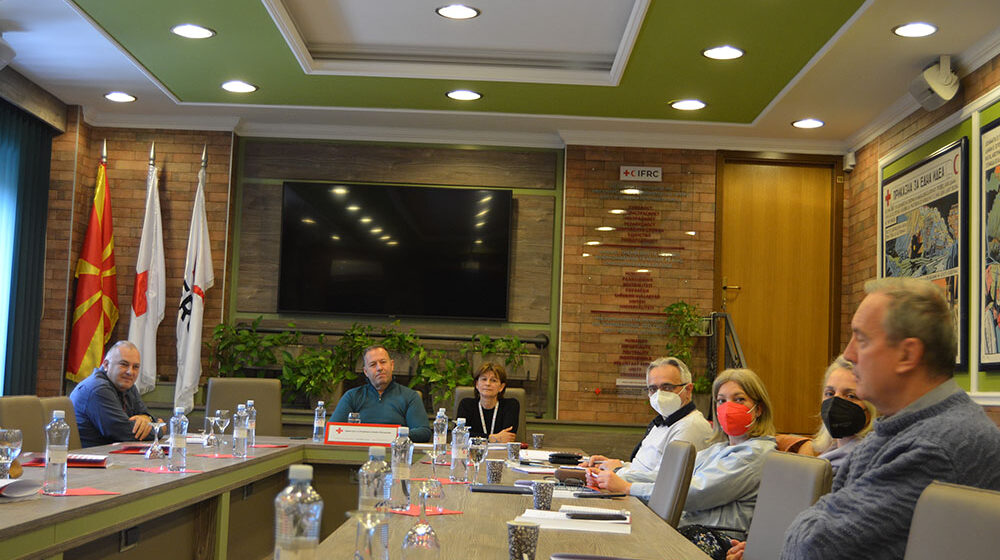 April 26, 2022
WORKING MEETING WITH REPRESENTATIVES FROM THE MINISTRY OF HEALTH AND THE MINISTRY OF LABOR AND SOCIAL POLICY
The Secretary General of the Red Cross of RNM PhD. Sait Saiti and desk officers from the RCRNM HQ had a meeting with representatives the Ministry of Health and the Ministry of Labor and Social Policy on 21.04.2022 in Red Cross of the Republic of North Macedonia HQ.
The purpose of the meeting was to announce the process "Transformation 28" and to identify areas of common interest that will be part of the transformation process and are aimed at responding to local needs and opportunities in accordance with the auxiliary role of the Red Cross of RNM in the country and the current positive practices and cooperation with state institutions.
After the preparation of the draft document "Transformation 28", the document will be shared with the institutions and there will be re-consultation on specific areas, in order to develop concrete, relevant, coordinated and quality approaches to transformation.
< go back