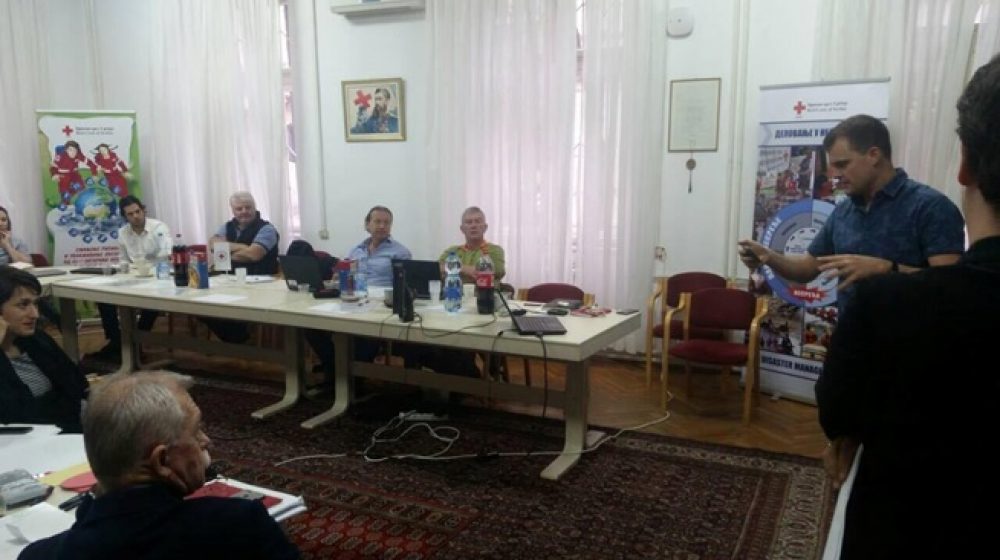 November 27, 2017
Workshop on disaster risk reduction
Organized by the Red Cross of Serbia and the Austrian Red Cross, a workshop for disaster risk reduction was held in Belgrade from November 15-16, 2017.
The aim of the workshop was to exchange practices and experiences of National societies from the region as well as future plans for risk reduction in educational institutions. The participants of the workshop paid special attention to the achievements of the risk reduction projects in the schools in the Republic of Serbia and the Republic of Macedonia implemented in the past years, as well as similar projects in other countries implemented primarily in order to raise the awareness among the youth in the schools about the dangers and risks of disasters. The framework for good neighborly cooperation was also discussed in accordance with the signed agreement from Zagreb from 2017, in terms of activities for preparedness and action in case of disasters and provision of cross-border support.
As a conclusion of the workshop, it emerged that the national societies will cooperate in preparing project applications for disaster risk reduction in cooperation with the Austrian Red Cross.
< go back