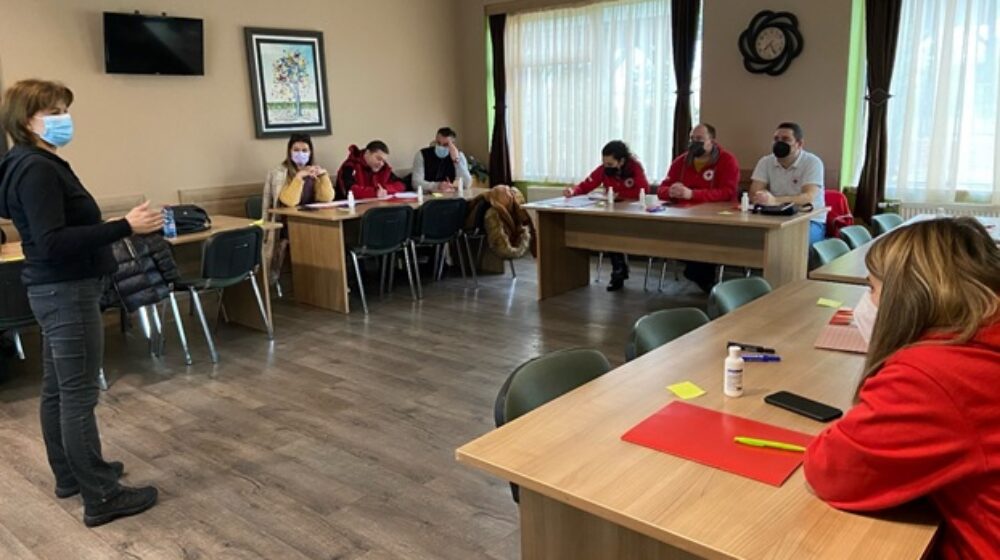 December 6, 2021
WORKSHOP FOR DEVELOPMENT OF PROJECTS WITHIN THE DEVELOPMENT FUND AND PROJECTS
In the period 3-5.12.2021 a training for preparation of projects for "Development Fund and projects" was held in hotel Solferino in Struga. The training was targeted for representatives of 10 Red Cross branches which have expressed interest for capacity building or have submitted project applications for calls for support within the Development Fund.
During the training, the participants were briefed on the criteria and conditions for applying in compliance with the Rules of Procedures of the Development Fund and projects of the Red Cross of RNM, the templates for preparation of project proposals and project budgets, and positive examples and experiences from already supported projects from the Fund in recent years.
Through the application of interactive methods, topics related to the development of the RC branches were discussed in the area of ​​supporting initiatives for recruitning membership, increasing the number of volunteers or maintaining financial stability.
The participants were also introduced with the Project Planning Process of the International Federation of Red Cross and Red Crescent Societies and the existing  translated PPP manual.
< go back