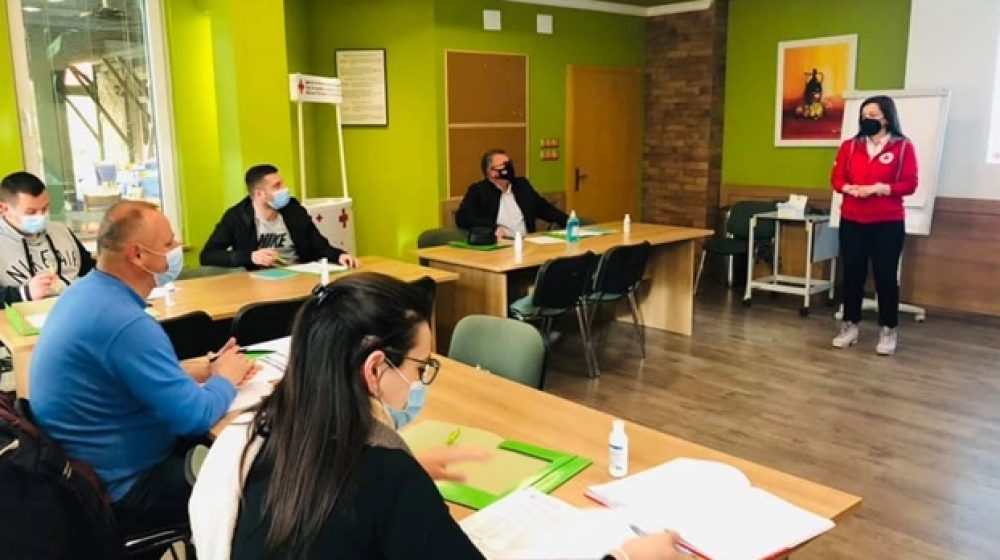 March 15, 2021
Workshop for development of Team Macedonia
A workshop was held to develop the concept of Team Macedonia at the Red Cross of RNM, within the project "Activities in response to COVID-19 in the Republic of North Macedonia" supported by the International Federation of Red Cross and Red Crescent Societies. The workshop was held in the period from 12-14.03.2021.
The workshop was attended by 9 participants from the Red Cross branches .The objective of the workshop was to train staff and volunteers to recruit and mobilize people who are eager to help before and during a disaster.
Team Macedonia is an initiative of the Red Cross of the Republic of North Macedonia in order for people who want to be personally involved in disaster response in their environment to be able to engage in a controlled, measured and integrated manner to support disaster response teams of the Red Cross of the Republic North Macedonia based on needs, personal skills and willingness to help.
< go back